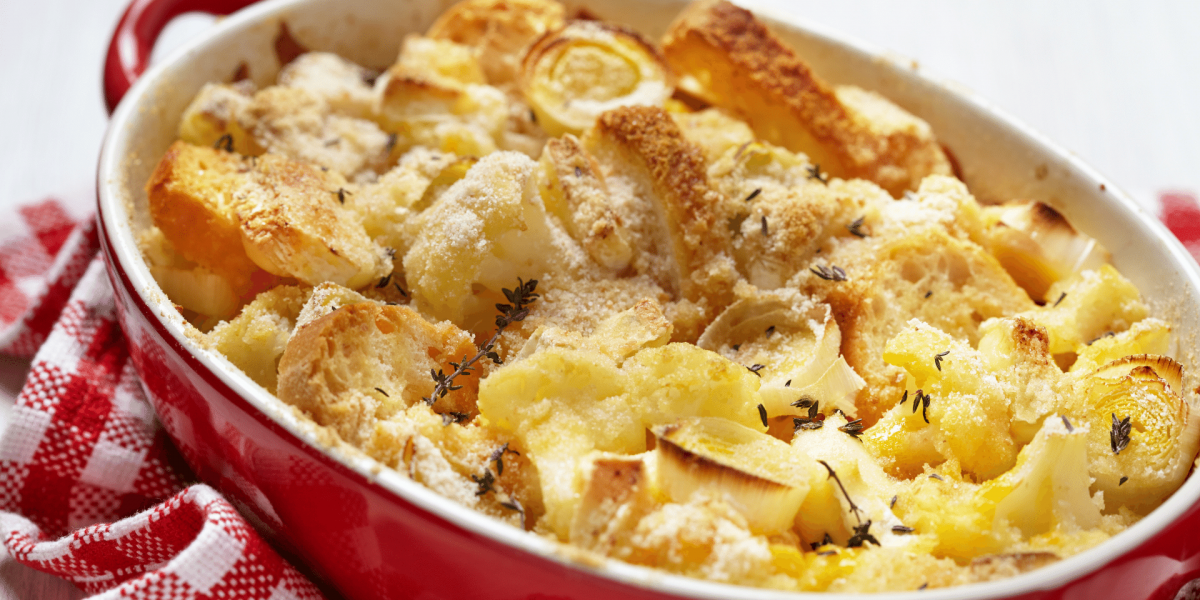 Vary the vegetables and cheese for more interest. You may also add chopped ham or lean turkey breakfast sausage to the strata.
Preparation time
10 minutes
Ingredients
5 C
whole grain brad cubes
2 C
cooked broccoli (coarsely chopped)
1 C
cooked mushrooms (chopped)
1 ¼ C
shredded swiss cheese (divided)
2 C
egg substitute (cholesterol free OR 4 eggs and 1 cup cholesterol free egg substitute)
½ tsp
ground black pepper
Instructions
1.  Layer bread cubes, broccoli, mushrooms and green onions in greased 13x9-inch baking dish.
2. Sprinkle ¾ cup cheese evenly over vegetables.
3. Whisk egg substitute, milk, mustard, pepper and salt in medium bowl until smooth and well blended. Pour over strata.
4. Refrigerate, covered, overnight.
5. Preheat oven to 350 F. Bake, uncovered, 30 minutes. Sprinkle remaining ½ cup cheese evenly over top. Bake 10-12 minutes or until knife inserted in center comes out clean. Let stand 10 minutes before cutting and serving.
Notes
Calories: 190 Dietary Exchanges: Total Fat: 6 grams 2 Meat, 1 Starch, 1 Fat, ½ Vegetable Saturated fat: 3 grams Protein: 17 grams Carbohydrate: 18 grams Dietary Fiber: 2 grams Cholesterol: 15 milligrams Sodium: 340 milligrams
Serves between 8-12 people