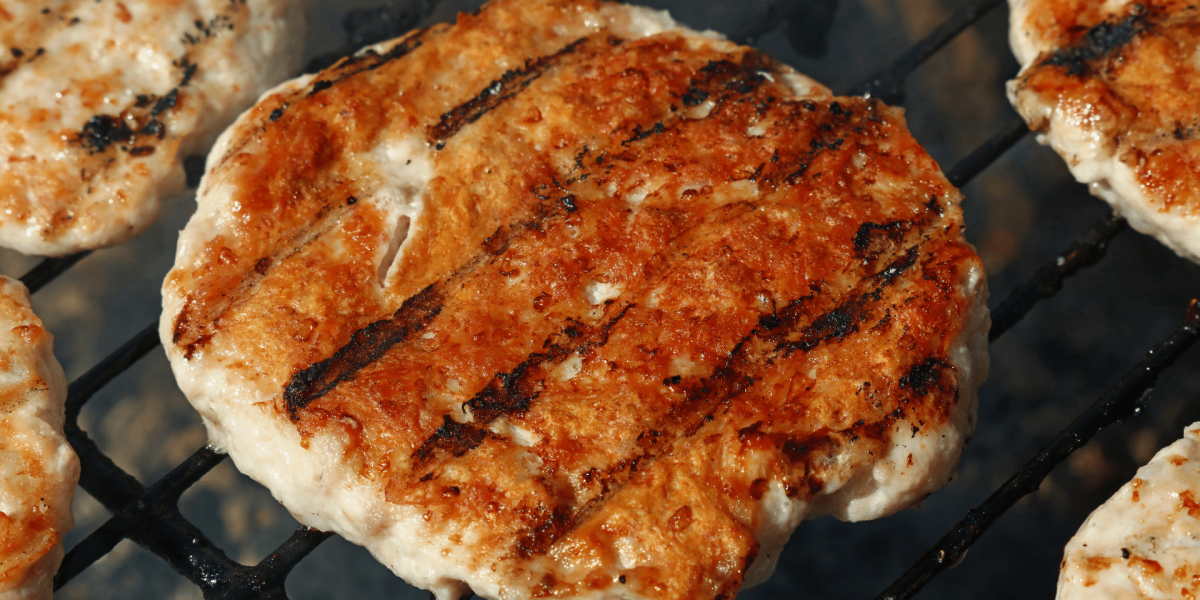 Lighten up your next family barbeque with these delicious Chicken Burgers—Perfect substitution when reducing the amount of red meat in your diet. 
Preparation time
10 minutes
Ingredients
1 lb
lean ground chicken, turkey or beef
½ tsp
dried parsley flakes
1 tsp
ground black pepper
Instructions
1 Rinse and finely chop bell pepper and onion.
2 In a medium bowl, combine bell pepper, onion, ground meat, garlic powder, onion powder, parsley, salt, and pepper.
3 Divide mixture into 4 pieces. Form pieces into patties about 4 inches across.
4 In a large skillet over medium heat, heat oil. Add burgers. Cook until browned on both sides, about 5 minutes per side.
5. Add water to the pan. Cover and cook until the burgers reach 165ºF, about 10 minutes more.
Notes
Chef's Notes:
• Serve on whole wheat buns with lettuce, tomato and onion. Or, pair with a tossed salad and Sweet Potato Fries.
• Cut leftover bell pepper into strips and add to a tossed salad, or enjoy with a healthy dip. Or, use in another recipe like Barley Jambalaya, Hearty Egg Burritos, or The Works Pizza.