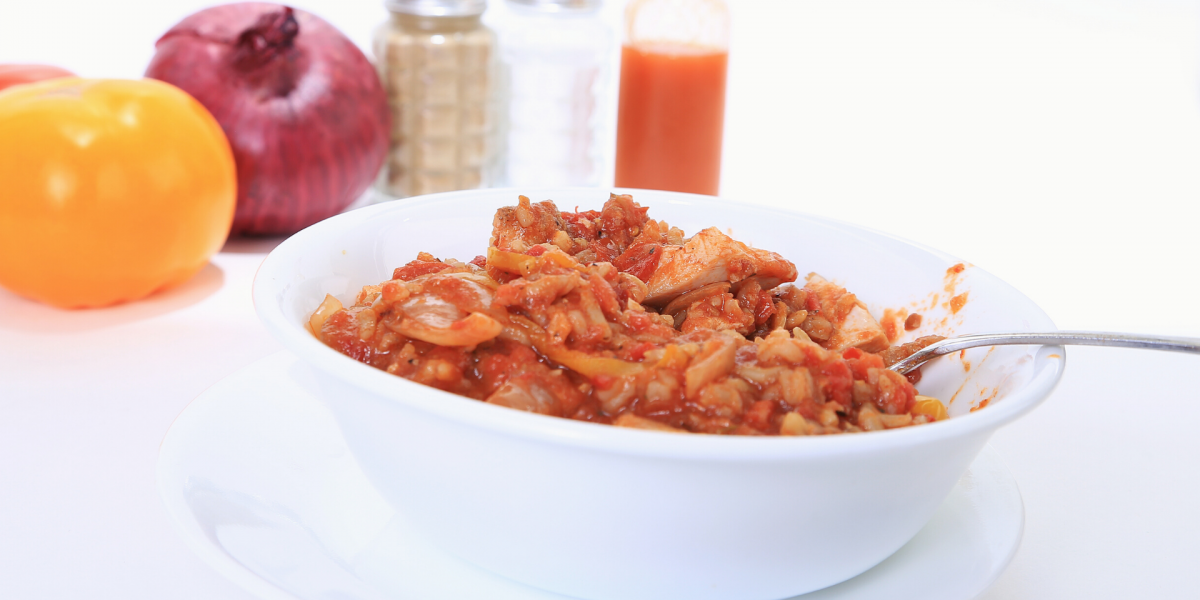 This Creole-inspired dish uses chili sauce and cayenne pepper to spice it up. Tomatoes, green pepper, celery, onions, garlic, & spices also surround the chicken, providing it with an enticing color. Enjoy this delicious, high-protein meal for dinner!
Ingredients
4
boneless, skinless chicken breasts
1
diced tomatoes (15 oz can, no salt added)
1 C
chili sauce (Huy Fong Sriracha Hot Chili Sauce preferred)
2
celery sticks (chopped)
Instructions
1. Heat a pan over medium-high heat. Add olive oil and chicken and cook for 5 minutes.
2. Reduce heat to medium. Add tomatoes with juice, chili sauce, green pepper, celery, onion, garlic, basil, parsley, and cayenne pepper (optional).
3. Bring to a boil; reduce heat to low and simmer, cover for 10-15 minutes. Taste and adjust for salt.
4. Serve over cooked rice.
Per Serving: Calories 195, Carbohydrates 3.6 g, Protein 31.3 g, Saturated Fat 1 g, Sodium 528 mg, Fiber 1.3 g, Sugars 2 g