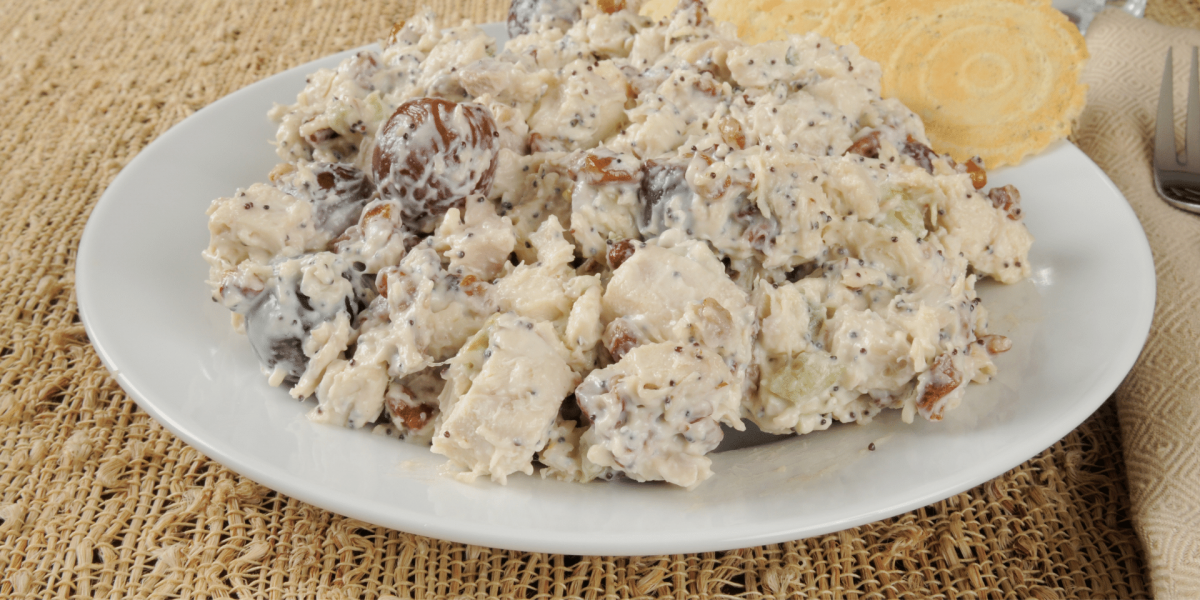 This Chicken Salad recipe makes a delicious, quick meal using kitchen staples. The addition of grapes, celery, and nuts gives it a nice crunch while the dried cherries add a sweet-tart punch. Enjoy this spin on a classic!
Preparation time
10 minutes
Ingredients
⅕ C
red seedless grapes (halved)
⅓ C
dried cherries (unsweetened)
⅓ C
roasted pecans (optional)
Instructions
1. Add drained, canned chicken to a large bowl. Add celery, grapes, dried cherries, mayonnaise, and pecans (optional) and stir until well combined.
2. Taste and season with salt and pepper, as desired.
Notes
Per 1 cup Serving- Calories 290, Saturated Fat 3.5g, 0 Added Sugar