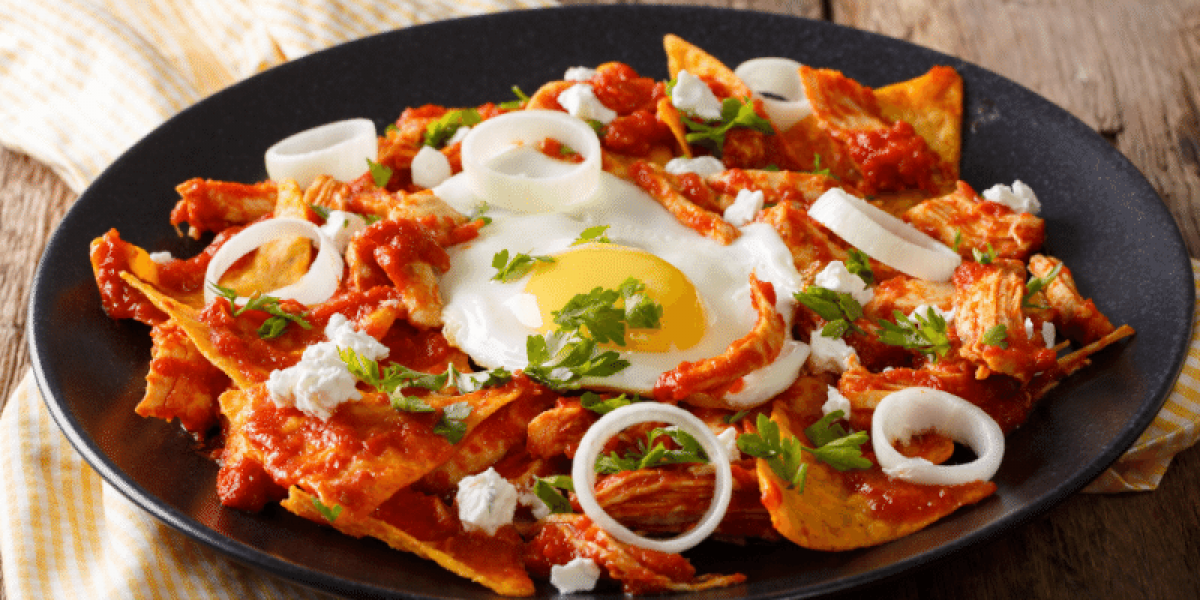 This is a traditional Mexican breakfast that's very easy to make. You can make this recipe a full, well-balanced meal by adding eggs, your favorite cheese, avocado, or some of your favorite veggies. Have fun customizing this dish!
Ingredients
1 C
red chile sauce (or salsa verde)
chopped cilantro (garnish)
Instructions
1) Pour a generous amount of oil in a large sauté pan and heat on medium high to high.
2) When the oil is hot, add the tortilla quarters and fry until golden brown. Remove tortillas to a plate that is lined with paper towels (to soak up excess oil). Sprinkle a little salt on the tortillas, if desired.
3) Once tortillas are removed, add the eggs to the hot pan and let cook until yolk is set (2-3 minutes). Remove egg from pan and set aside.
4) Add 1 tablespoons of oil to pan. Add the salsa to the pan and let cook for 4-5 minutes.
5) Add the fried tortilla quarters to the salsa. Gently turn over the pieces of tortilla until they are all well coated with salsa. Let cook for a few minutes. Remove from heat and serve chilaquiles with cilantro garnish and topped with eggs.
Per Serving: Calories 306, Protein 10.9g, Saturated Fat 2.9g, Sodium 910 mg, Fiber 5.4 g, Sugars 2.1g
This recipe was adapted from https://www.simplyrecipes.com/recipes/chilaquiles/