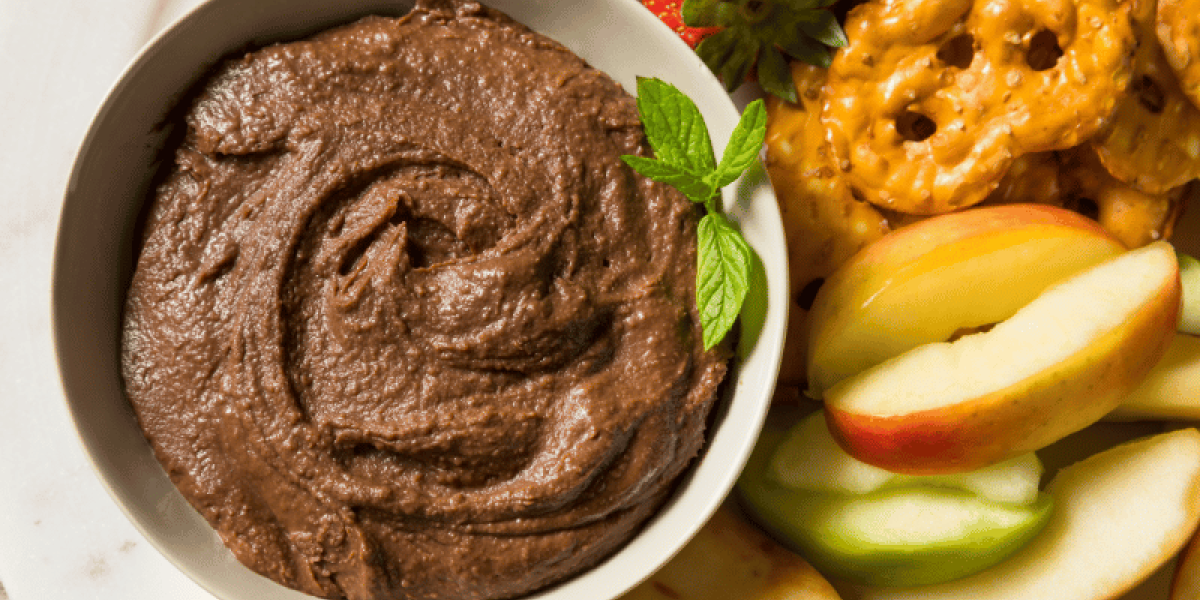 This chocolate hummus recipe is perfect for when you want something easy to make, sweet, and high in protein! You can customize the type of beans, sweetener, and nut butter you use to your family's preference. Enjoy this recipe with pretzels, strawberries, or bananas!
Preparation time
5 minutes
Ingredients
1 can
beans (Back beans, garbanzo or white beans)
3 Tbsp
Sweetener (Maple syrup, sugar, honey or agave)
2 Tbsp
nut butter (Peanut/almond or seed butter, if preferred)
Instructions
1. Drain can of beans and rinse well with cool water. Allow beans to drain/dry.
2. Combine the beans, cocoa powder, sweetener, nut butter, salt, and water in a blender.
3. Blend until smooth and refrigerate in a covered container until chilled. Serve cold and enjoy with pretzels, strawberries, bananas, or whatever "dipper" you prefer!
Notes
Per Serving: Calories 226 kcal, Total Fat: 5g Saturated Fat 0.5g, Sodium 232mg, Sugars 19g