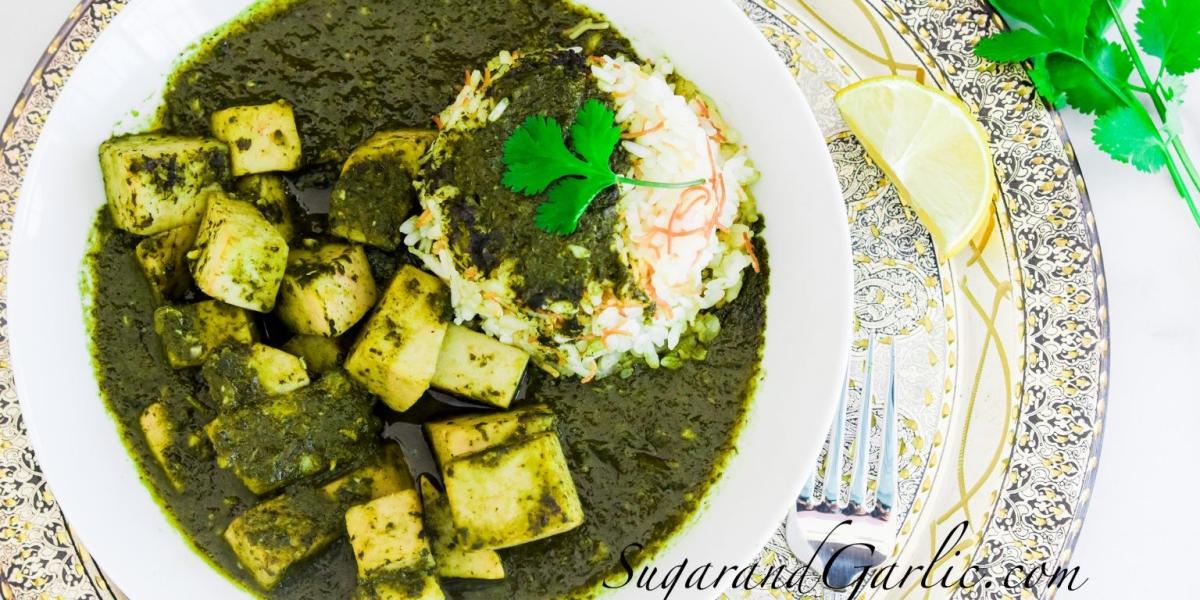 This dish is unique to North African cuisine. The deep green cilantro and chard broth that the potatoes simmer in is a vibrant green hue full of nutrients and antioxidants including iron, magnesium, potassium and vitamins A, C, and K. The garlic and coriander flavored broth makes this finger-licking good to enjoy on its own or with some bread.
Preparation time
20 minutes
Ingredients
1 bn
swiss chard (Chopped, ~ 2 cups)
½ tsp
ground black pepper
Instructions
1. Strain the chopped chard and cilantro over a bowl to collect any excess juices, and reserve. It will be a dark green colored liquid, which you will add back into the broth later.
2. Heat the oil in a large pot over medium-high heat and add the chopped greens. Move them around frequently so that they darken in color and become crispy; be careful not to burn the greens.
3. This step is traditionally done to crush the greens into a fine consistency when a blender is not available: Crush the leaves as much as you can with a pestle. Alternatively, may blend it later with the broth if a blender is available.
4. Add the minced garlic with the ground coriander and stir until fragrant (about 30 seconds).
5. Add the broth and any reserved green liquid from the chard, along with salt and pepper, to taste. Simmer for 5 minutes.
6. Use a blender to grind the leaves until fine in the broth.
7. Add the diced potatoes or parsnips. Simmer for 15 minutes until the vegetables are fork tender.
8. Serve with grains such as rice, or with bread.
Notes
Per Serving: Calories 72 kcal, Carbohydrates 9, Protein 2g, Saturated Fat 2.8, Sodium 343mg, Fiber 1g, Sugars 0.6g