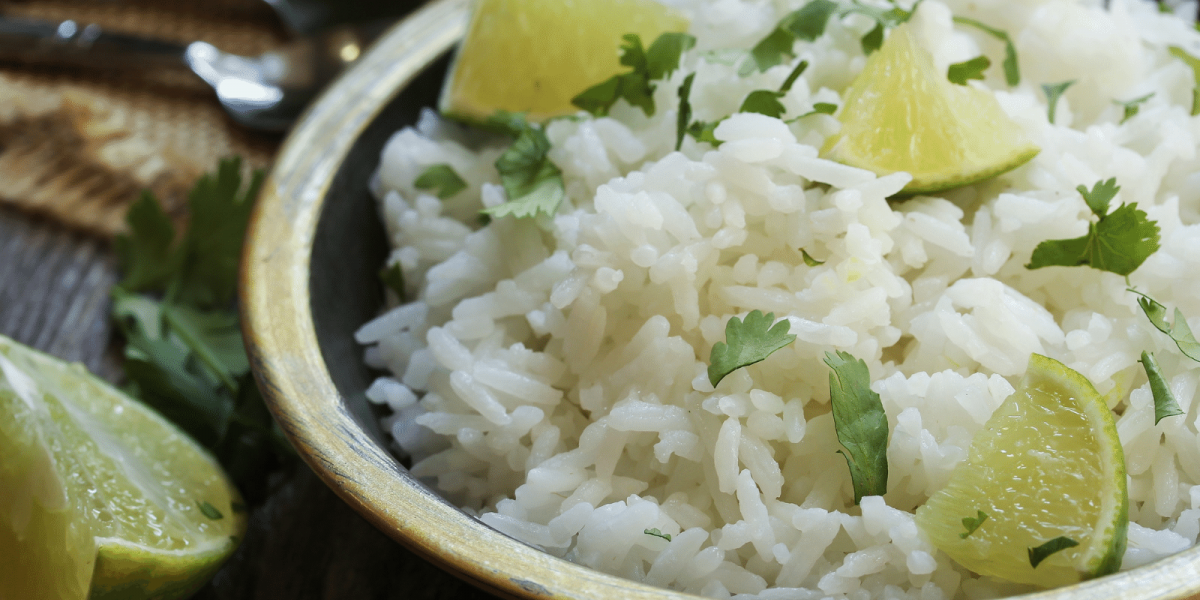 Looking for a new, zesty side dish? This recipe is perfect for you, and it's the perfect accompaniment to chicken, pork, or seafood. It's best to use long grain rice for this recipe. And remember, once you put the lid on the pot, leave it! The steam allows for a fluffy, evenly cooked rice.
Preparation time
5 minutes
Ingredients
1 bn
cilantro (washed and chopped)
Instructions
1. Heat oil in medium-sized saucepan over medium heat. Add rice, stirring constantly, until golden brown and aromatic, about 3-4 minutes.
2. Add water, ½ of cilantro, and salt to the pan. Stir to combine and bring to a boil over high heat.
3. Cover pan, reduce heat to low, and cook for about 20 minutes. Remove the saucepan from the heat and let the rice steam, still covered, for 10 minutes.
4. Uncover and fluff the rice with a fork. Add remaining cilantro and lime juice and stir to combine. Taste and adjust salt/lime juice, as needed. Serve warm.