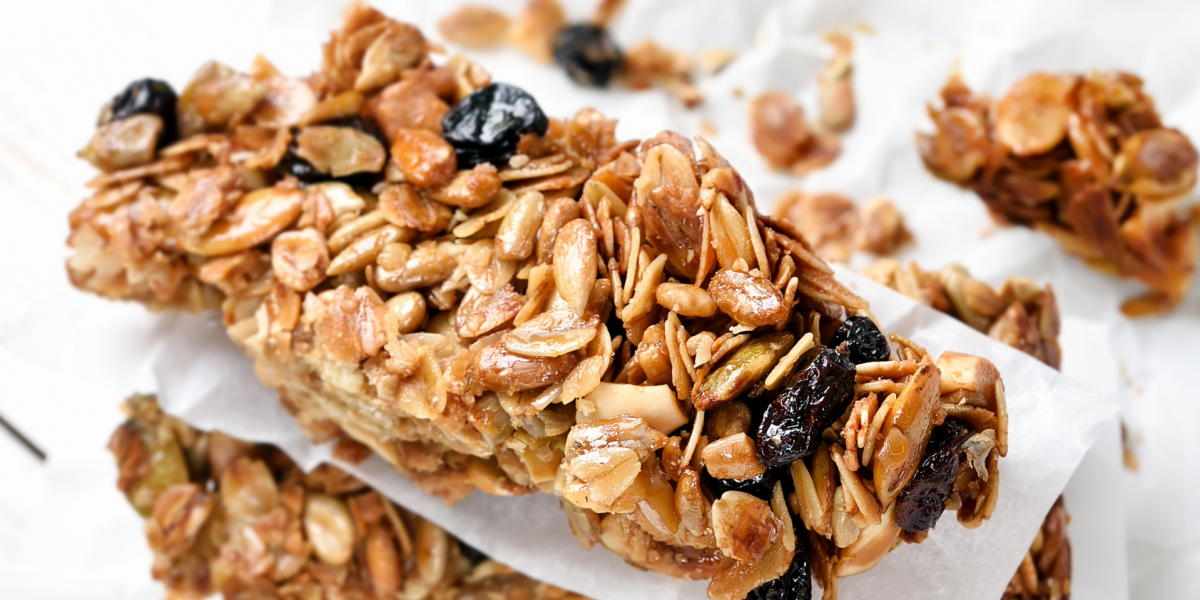 Why buy granola bars when you can make these! This yummy and nutritious treat is sure satisfy your granola bar cravings.
Preparation time
15 minutes
Ingredients
½ C
Sugar (White or brown)
⅔ C
raisins (Or other dried fruit)
¼ C
walnuts or pecans (Optional)
Instructions
1. Preheat oven to 350 F. Line an 8 x 12 inch baking dish with parchment paper or aluminum foil.
2. Mix wet ingredients in medium mixing bowl.
3. Mix dry ingredients in large mixing bowl.
4. Combine wet ingredients into dry ingredients and mix with a wooden spoon until well combined.
5. Pour the mixture into the prepared pan; spread mixture evenly with the back of a spoon.
6. Bake for 30 minutes. Cool slightly and cut into squares.
Makes approx. 12 bars