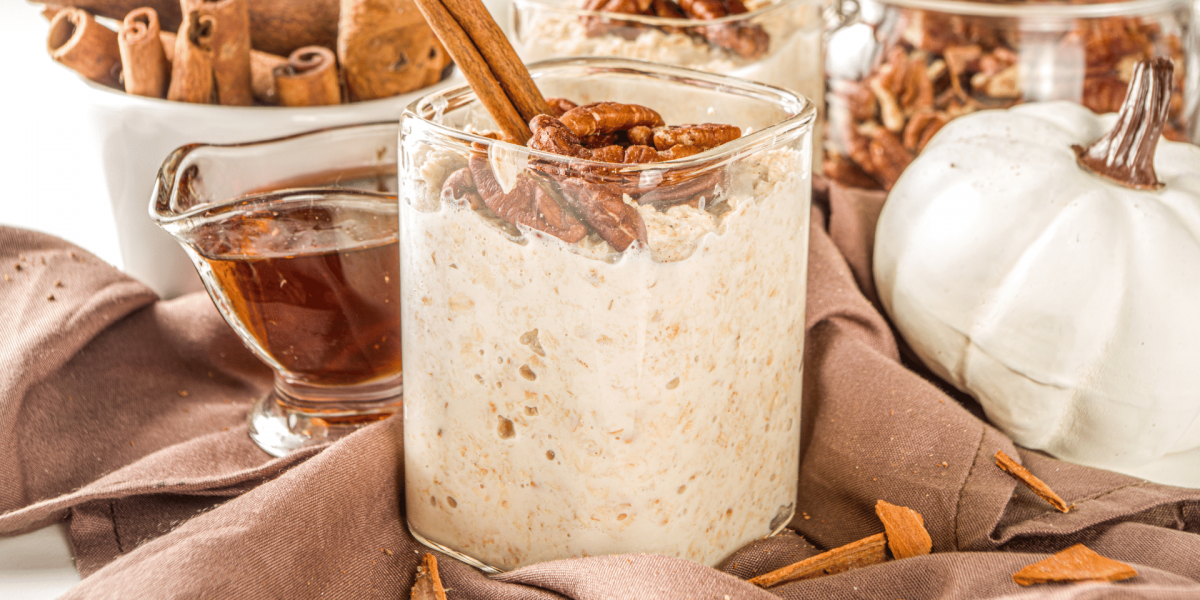 Do you love breakfast but hate the hassle of cooking in the early hours of the morning? Then, try your hand at this easy grab-and-go overnight oats recipe! This delicious recipe takes a mere five minutes to prepare the night before. Then, store your ingredients in your refrigerator overnight, and voila! You have breakfast instantly ready to go in the morning, no cooking needed.
Preparation time
5 minutes
Ingredients
2 ½ C
old-fashioned rolled oats
2 ½ C
almond milk (or preferred milk of your choice)
8 tsp
packed light brown sugar
Instructions
1. Stir oats, milk, brown sugar, vanilla, cinnamon, and salt in a large bowl.

2. Store in five, 8-ounce jars with a tight-fitting lid.* Refrigerate overnight.**
* Mason jars work well for this recipe. However, you can also wash and save jelly, salsa, or any other glass jar with a tight-fitting lid.
** Overnight oats can be stored in the refrigerator for up to 5 days.
Notes
Chef's Note: The addition of a fresh fruit will round out the nutritional profile of this breakfast. Try adding freshy sliced bananas or topping the oats with fresh berries immediately before serving.
Per Serving: Calories 197, Carbohydrates 34.7 g, Protein 5.5 g, Saturated Fat 0.5 g, Sodium 317 mg, Fiber 4.8 g, Sugars 7.7 g