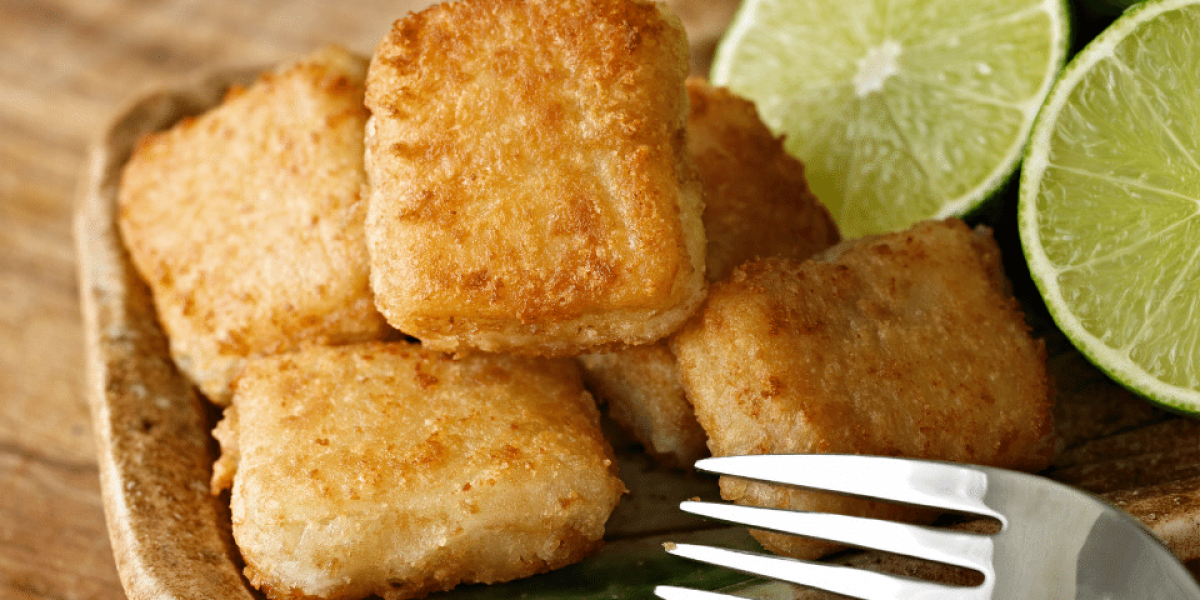 Food has the great ability to connect us with people and remind us of the memorable moments in life. Here we have a New Orleans style remoulade dipping sauce paired perfectly with catfish nuggets. Try this sauce with crispy potatoes or shrimp; it will surely elevate any appetizer dish to the level of a fancy restaurant.
Preparation time
15 minutes
Ingredients
1 lb
catfish fillets (cut into approx. 1 1/2 inch pieces)
1 Tbsp
olive oil (or vegetable oil cooking spray)
¼ C
grated Parmesan cheese
cayenne pepper (to taste, optional)
¼ tsp
Creole seasoning, salt-free (Salt-free Cajun seasoning is a blend of cayenne, paprika, garlic powder, onion powder, oregano, and black pepper)
1 C
mayonnaise (regular or light)
1 tsp
Dijon or regular mustard
1 tsp
creamy horseradish sauce
1 Tbsp
capers, drained and chopped (or chopped dill pickle)
1 tsp
cayenne pepper (or salt-free Cajun seasoning)
Instructions
Step 1: Preheat oven to 400 degrees.
Step 2: Spray baking sheet with cooking spray or coat evenly with olive oil. (Tip: Place a foil on the baking sheet before adding oil, to make cleaning easier)
Step 3: In a shallow dish, combine grated parmesan, cornmeal, garlic powder and cayenne pepper. In separate bowl, whisk together lemon juice and Cajun seasoning.
Step 4: First, soak the catfish pieces in the lemon juice mix for 5 minutes. Then, roll them in the dry cheese mixture until thoroughly coated. Place the coated catfish pieces on the baking sheet.
Step 5: Bake for 10 to 12 minutes. Remove from oven and flip the catfish nuggets.
Step 6: Reduce the heat to 350 degrees, and bake for an additional 8 to 10 minutes, until crust is golden.
Step 7: While the catfish nuggets bake, prepare the Remoulade sauce. Combine all ingredients in a small mixing bowl. Transfer into a serving bowl. Tip: Let the Remoulade sauce rest in the fridge for an hour before serving for best flavors!
Step 8: Transfer the catfish nuggets onto a dish and serve with the Remoulade sauce. Enjoy!