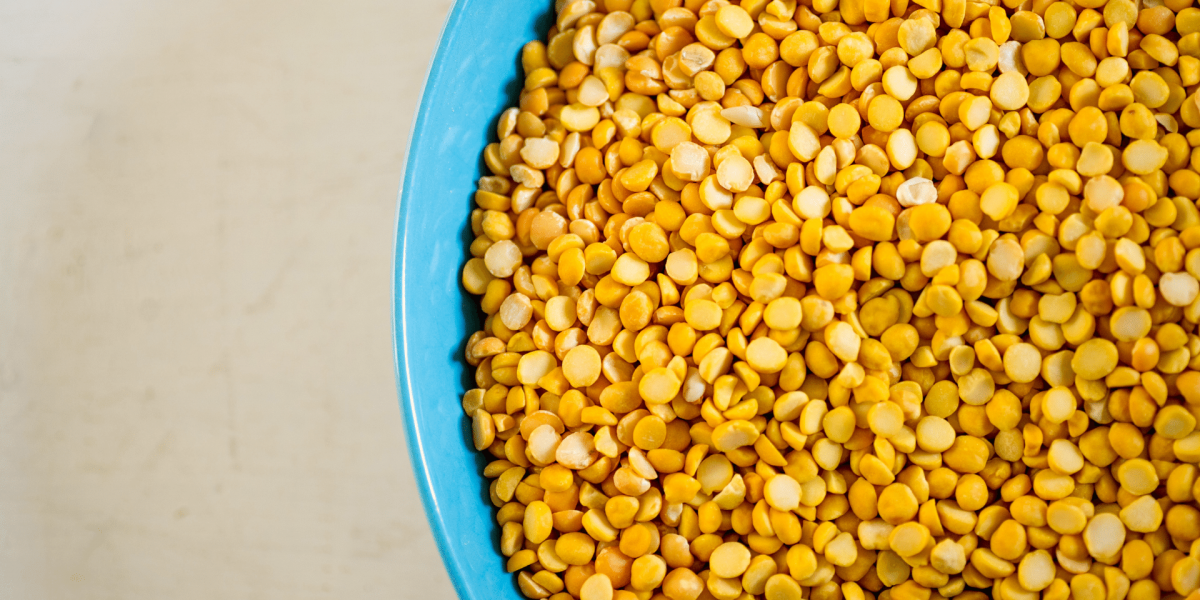 Add some crunch to your dishes with these crunchy split peas or enjoy them as a snack! Change the flavor profile by using your favorite combo of spices and seasonings.
Preparation time
5 minutes
Ingredients
⅔ C
dried split peas (soaked in water for 4 hours)
1 Tbsp
olive oil (or any vegetable oil)
Instructions
1.    After soaking the split peas, drain them and then pat them dry using a paper towel.
2.    Over medium-high heat, coat a large pan with oil.
3.    Once the pan is hot, add the split peas along with the salt and spices. Stir frequently until golden in color and crunch in texture (7-10 minutes).
4.    Remove from pan and serve or store in an airtight container.
 
Notes
Per Serving: Calories 98 kcal, Carbohydrates 14.g, Protein 5.3g, Saturated Fat 0.4g, Sodium 200.7mg, Fiber 5.7g, Sugars 1.8g
Source
This recipe was adapted from Crunchy Split Pea Snack on everylastbite.com