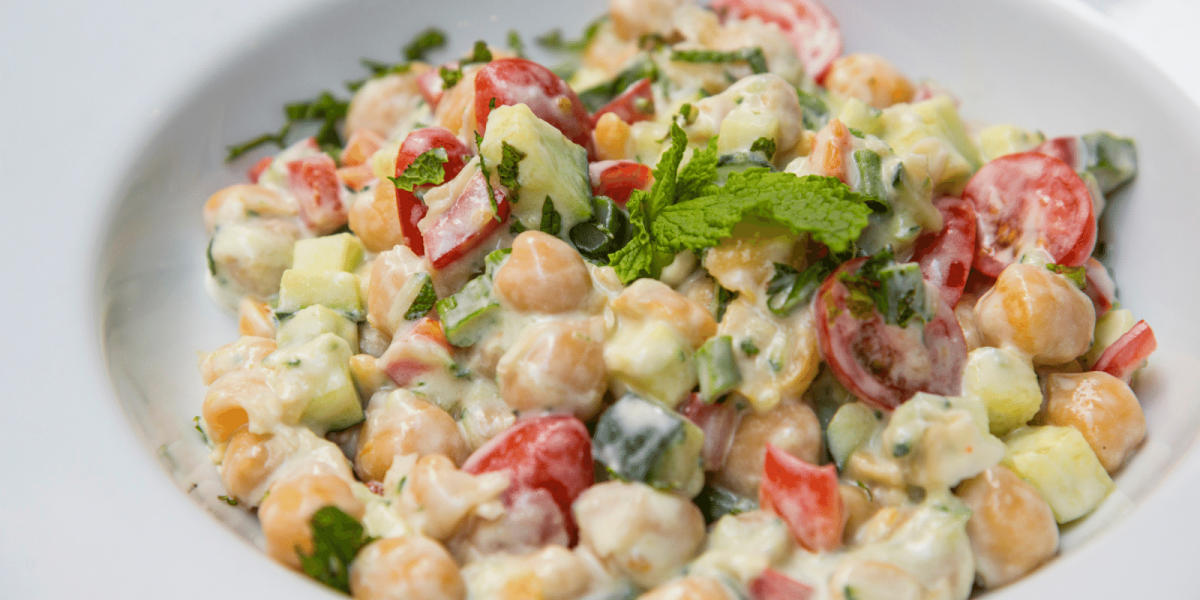 Spice up your everyday salad with this spicy twist! This salad is low sodium content, and the chickpeas provide a vegetarian friendly source of protein. Their flavor profile will give this salad a subtle, nutty flavor.
Preparation time
10 minutes
Instructions
1. First prepare the dressing by mixing the yogurt, Dijon, honey, curry powder, and salt. Set aside.
2. Rinse and drain the canned chickpeas. Chop the cilantro and finely chop the red onion.
3. Combine the chickpeas, chopped cilantro, chopped red onion, and the dressing in a bowl. Stir to combine. If you prefer, you can slightly mash the chickpeas to create a different texture. Add salt and pepper, as desired, and refrigerate until ready to serve.
4. Serve cold. Serve salad with crackers, pita, tortilla, or lettuce wrap. Curry powder is found at most grocery stores such as Walmart and Jewel-Osco. Substitutes for curry powder include the combination of turmeric and cumin.
Notes
Per Serving: Calories 365, Carbohydrates 56.2g, Protein 19.7g, Saturated Fat 1.6g, Sodium 647.9 mg, Fiber 14.6g, Sugars 14.2g