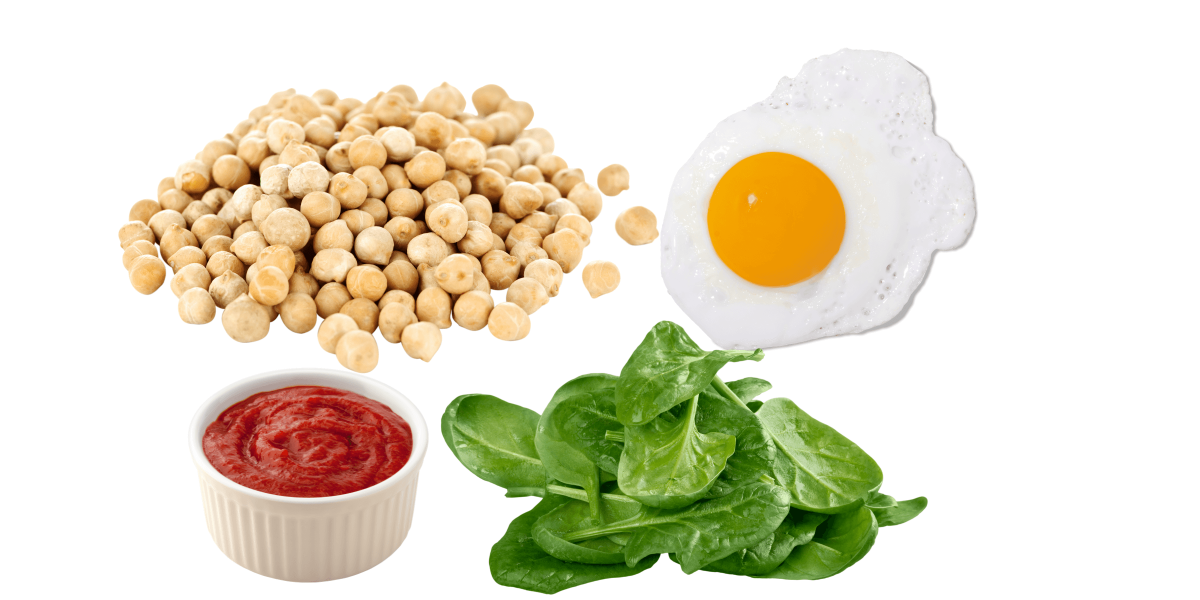 Chickpeas are a rich source of folate and zinc; both help keep your brain and eyes healthy. When paired with vitamin A and C-rich tomato sauce, you have a well-rounded meal. This recipe is quick and vegetarian-friendly!
Preparation time
5 minutes
Ingredients
4 C
baby spinach (chopped)
2 C
crushed tomatoes (canned, no salt added)
1 can
chickpeas (15 oz., no salt added)
¼ C
sour cream (reduced fat)
1 Tbsp
thyme (chopped, or cilantro)
½ tsp
ground black pepper
Instructions
1.    Heat oil in a large skillet over medium heat. Add spinach and garlic. Cook, stirring, until the spinach has wilted, and the garlic is beginning to brown, about 2 minutes.

2.    Reduce heat to medium-low. Add tomatoes, chickpeas, sour cream, and salt. Adjust heat to maintain a simmer. 

3.    Crack an egg into a small bowl, taking care not to break the yolk. 

4.    Make a well in the sauce roughly large enough to hold the egg and slip it in so that the yolk and most of the white is contained (some white may spread out). Repeat with the remaining eggs, evenly spacing them around the pan. 

5.    Sprinkle the sauce with thyme (or cilantro); cover and cook until the eggs reach desired doneness, 6 to 8 minutes for medium set. Remove from the heat and sprinkle with pepper.
 
Source
adapted from EatingWell.com