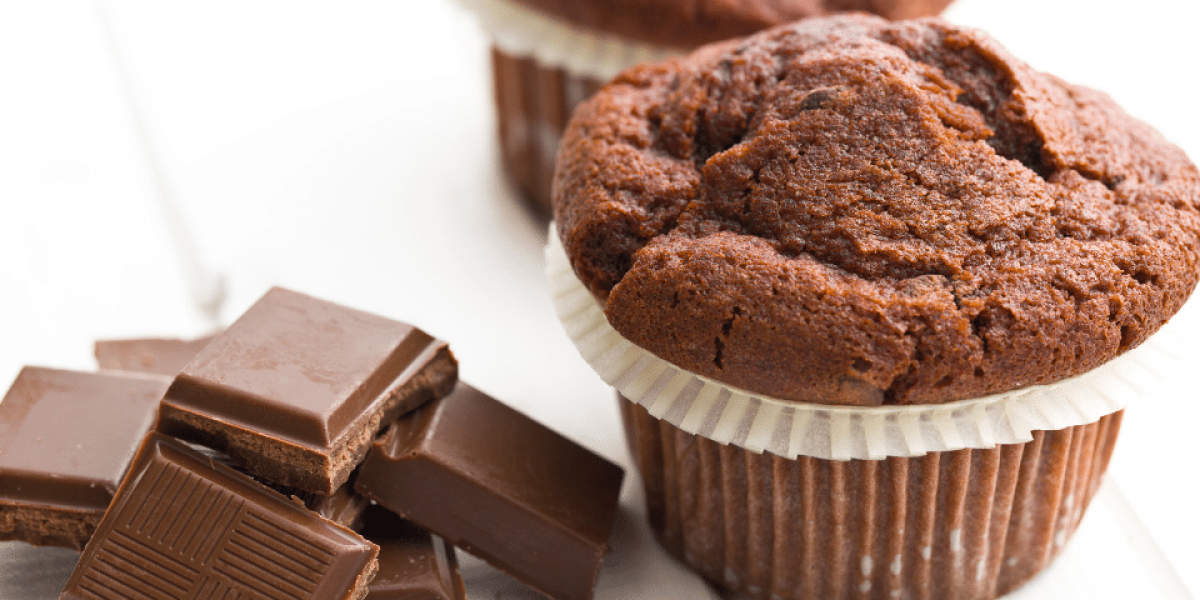 Looking for a healthy alternative to carb-heavy desserts? Then this recipe is perfect for you! These muffins are not only mouthwatering; they are nutritious, as well. Made with wholesome ingredients, like banana (which provides fiber, vitamins, and minerals) and peanut butter (which provides healthy fats), these muffins are moist, fluffy, quick, and easy to make. Most importantly, they are delicious.
Preparation time
10 minutes
Ingredients
¼ C
unsweetened cocoa powder
¼ C
chocolate chips dark (Optional)
Instructions
1. Preheat oven to 350 F.
2. In a large bowl, mash the bananas.
3. Then add the peanut butter, eggs, vanilla, and honey into the bowl. Whisk until they are well combined.
4. Next, add the cocoa powder and baking soda into the bowl. Mix again until combined.
5. Divide batter equally into greased pan. Top each muffin with a few dark chocolate chips, if using.
6. Bake for 18-20 minutes or until the toothpick comes out clean. Allow it to cool completely before serving.
Notes
Per Serving: Calories 193, Carbohydrates 19 g, Protein 7 g, Saturated Fat 3 g, Sodium 209 mg, Fiber 2 g, Sugars 12g*
*Sugar content will change if chocolate chips are added.