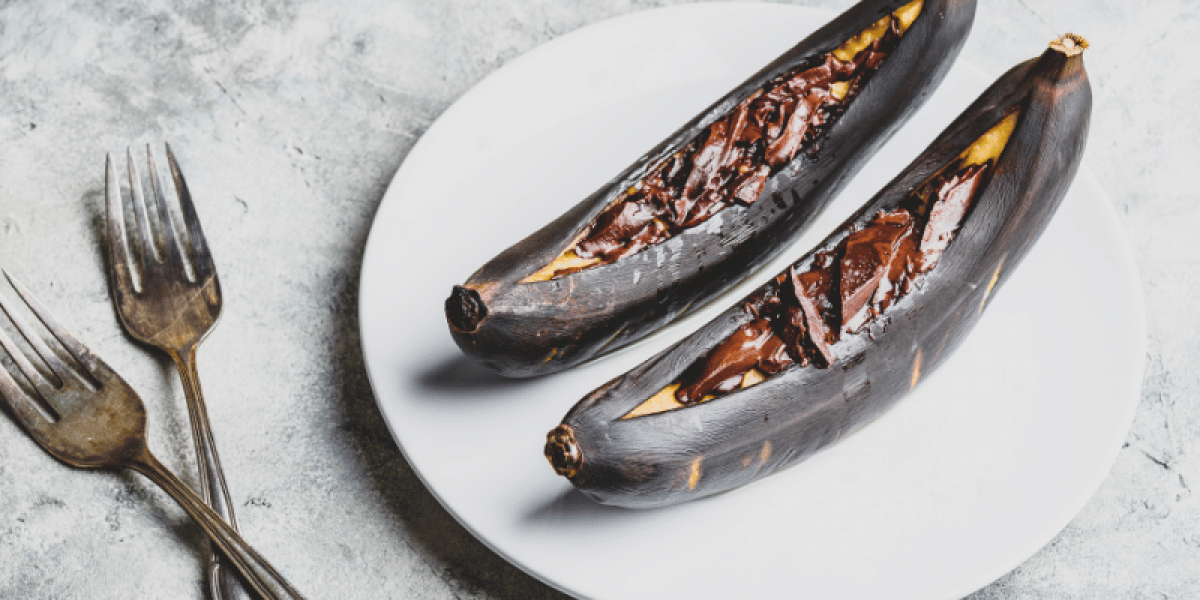 Grilled bananas are a unique sweet treat and can be customized with a variety of toppings. Using tin foil in this recipe is essential in order to heat the bananas on the grill without the skin getting too charred.
Preparation time
5 minutes
Ingredients
½ C
semi sweet chocolate chips
Instructions
1. Preheat the grill on medium heat.
2. Using a knife, make a small slice the length of the banana in the curve of each banana. Make sure that the banana is able to lay upright, like a boat, and that the slice is cutting through the middle of the banana skin. Open the banana skin to reveal the banana careful not to remove the skin completely.
3. Divide the chocolate chips and marshmallows amongst the bananas, stuffing them inside the skin.
4. Cut a piece of tin foil large enough to completely cover the banana. Wrap each banana boat in tin foil, sealing the foil completely.
5. Reduce the grill to low heat and place each foil-wrapped banana boat onto the grill. Cover and roast for 5-10 minutes depending on the ripeness of the banana. The marshmallows should be melted and toasted, and the chocolate chips should be fully melted.
6. Remove the banana boats from the grill and unwrap. Add fresh berries, nut butter, or any other toppings of your choice. Serve immediately and enjoy!
Notes
Per Serving: Calories 285, Protein 3.5 g, Saturated Fat 5.1 g, Sodium 11.2 mg, Fiber 5.1 g, Sugars 37.6 g