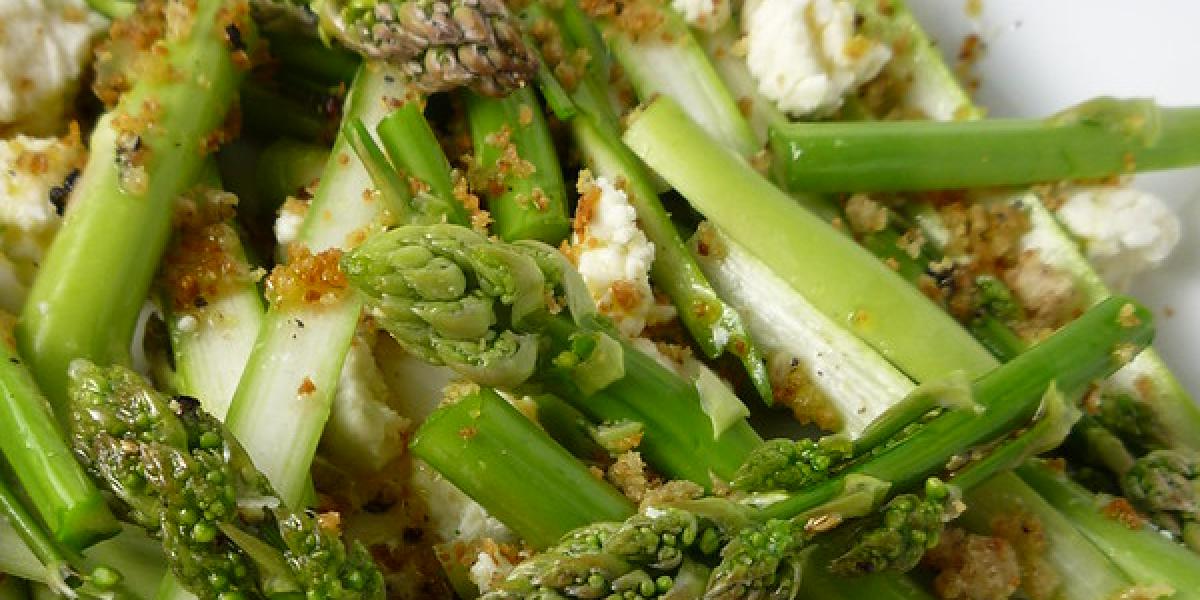 Ingredients
1
bunch of asparagus (or 2 bunches)
½ C
olives (sliced, kalamata preferred)
½ C
crumbled feta cheese (optional)
1 C
pine nuts (can substitute almond slivers, optional)
½ C
fresh parsley (can substitute dill, chopped)
lemon (zest from one lemon)
Instructions
Dressing: Combine 1/3 cup olive oil, 3 Tbsp mustard (whole grain preferred), 2 Tbsp red wine vinegar, 2 Tbsp lemon juice, & salt and pepper (to taste).

1. Preheat oven to 425o. Lay asparagus on a baking sheet; drizzle with olive oil and sprinkle with salt, pepper, and half of the lemon zest. Once oven is ready, roast asparagus until tender, about 20 minutes.
2. Meanwhile, toss the cooked couscous (or rice) with dressing, olives, feta (if using), nuts (if using), fresh herbs, green onions, and remaining lemon zest.
3. When asparagus is finished roasting and cooled enough to touch, cut it into bite sized pieces. Add to salad mixture.
4. Toss salad to combine. Taste and adjust the salt, pepper, and lemon to your liking.
5. This salad can be served warm or chilled.
Per Serving: Calories 375, Saturated Fat 4.3 g,  Sodium 597 mg, Total Sugars 2.2 g