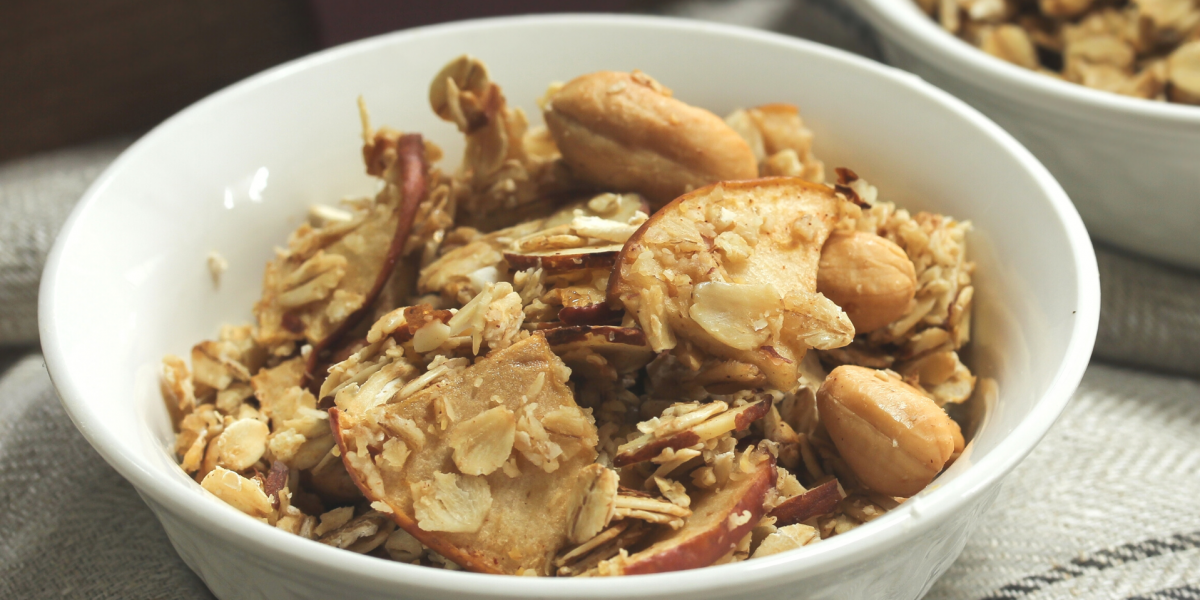 Craving a sweet and savory snack? These nutty and chocolatey apple bites are the perfect choice! This healthy snack can be made by simply using five ingredients. This balanced snack pairs fruits with granola & nut (or soy nut) butter and is packed with healthy fats!
Preparation time
10 minutes
Ingredients
2
apples, sliced into wedges
¼ C
nut butter (Nut butter of your preference or soy-nut butter)
¼ C
toasted coconut (Or almond granola. )
4 oz
unsweetened chocolate square
Instructions
1. Lightly coat the apple wedges in the nut/soy-nut butter, then dip into the granola. The granola will adhere to the stickiness of the nut/soy-nut butter.
2. Sprinkle the cinnamon over the wedges.
3. Melt the chocolate in the microwave, stirring every 20 seconds until the chocolate is fully melted. Be careful not to overheat.
5. Drizzle the melted chocolate over the wedges.
Enjoy!
Notes
*Granola can be store bought or homemade in the oven using rolled oats, almonds, shredded coconut, seeds, maple syrup, and oil.
Per Serving- Calories: 193, Saturated Fat: 2.6g, Sodium: 6mg, Total Sugars: 12.7
Source
Recipe featured in the April 2021 issue of Beyond Hunger's Nutrition Newsletter and adapted from Pick Up Limes.