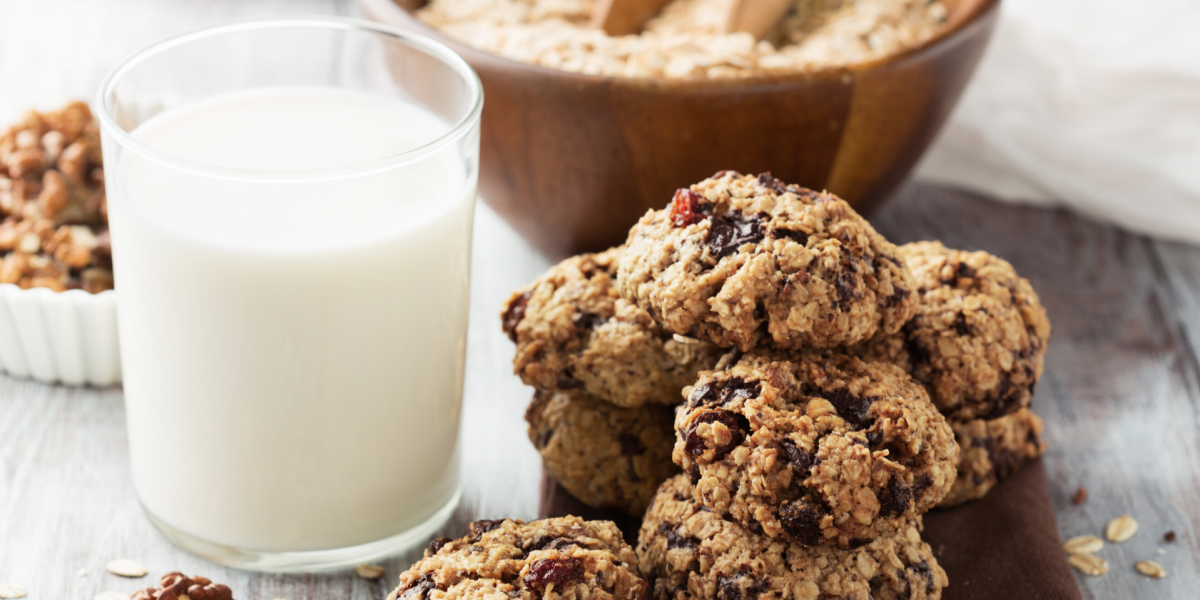 Cookies for breakfast? Sign us up! Not only is baked oatmeal a great way to get a good dose of fiber, but it's also an easy, convenient way to prepare multiple servings of breakfast at one time. It will last about 4 days in the refrigerator. Increase the fiber by adding some chopped nuts, like walnuts. Make it a meal by having a cup of berries and yogurt on the side.
Preparation time
10 minutes
Ingredients
1 ½ C
applesauce (unsweetened)
3 C
dry oatmeal (old-fashioned)
Instructions
1. Preheat the oven to 375°F. Lightly spray a 9x9 casserole dish with non-stick cooking spray. In a large bowl, whisk together the applesauce, egg, brown sugar, vanilla, cinnamon, nutmeg, salt, and baking powder. When the mixture is smooth, add the milk and whisk until smooth again.
2. Add the raisins and oats. Stir with a spoon until combined. Pour the mixture into the prepared casserole dish.
3. Bake the oatmeal (uncovered) in the oven for 45 minutes. Let cool. Cut into 6 portions and serve or let cool and refrigerate.
Notes
Per serving - Calories 256, Saturated Fat 0.8g, Sodium 333mg, Sugars 18.5g
Source
Recipe featured in the March 2021 issue of Beyond Hunger's Nutrition Newsletter and was adapted from Budget Bytes