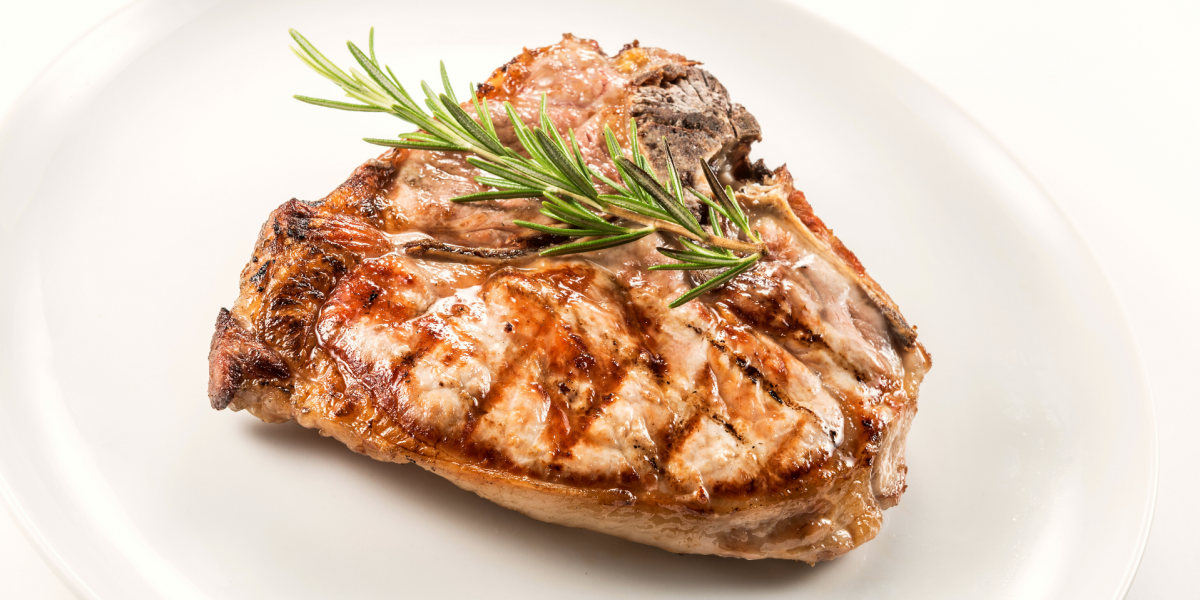 The pork chop is a classic and delicious source of protein. This dish is seasoned with oil, garlic, tomato and onions.
Preparation time
5 minutes
Ingredients
5
garlic cloves (chopped)
1 ½ C
fresh tomatoes (diced, include liquid)
2 tsp
dried Italian seasoning
Instructions
1. Heat a large, pan on high until warm. Add oil and heat until shimmery, but not smoking, about 20 seconds.
2. Brown pork chops on each side, about 1 minute each. Remove to a plate and set aside.
3. Reduce heat to medium-low and add onions. Saute onions until translucent and soft, about 5 minutes.
4. Add tomatoes, garlic, spices, pork chops and any accumulated juices to the pan with the onions. Mix well and bring to a boil. Reduce heat to medium low and cover.
5. Simmer until pork is done and sauce has thickened. Serve with rice, pasta or potatoes.