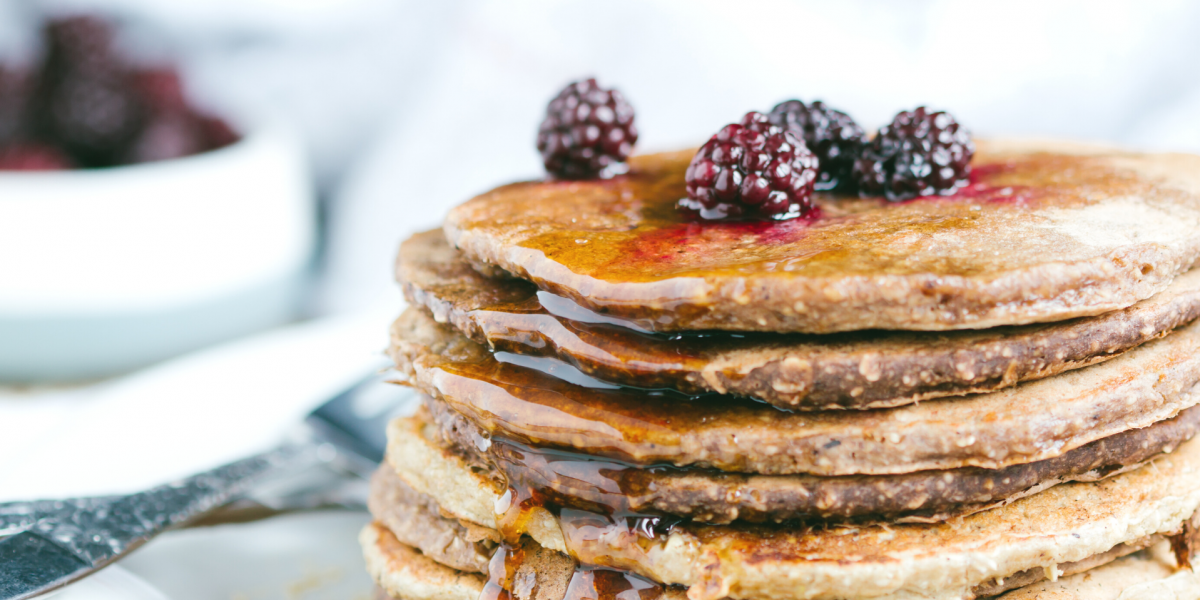 These pancakes add a flavorful twist and whole grains to a traditional breakfast
entrée. Make a double batch and freeze the leftovers for a quick breakfast throughout
the week!
Preparation time
10 minutes
Ingredients
½ C
all purpose flour (all-purpose )
½ C
whole wheat flour (whole wheat)
Instructions
Directions
1. Mix dry ingredients: In a large bowl, combine flours, oats, baking powder, and salt.  Mix well.
2. Mix wet ingredients: In a separate bowl, crack egg and beat lightly with a fork. Add orange juice, milk, and canola oil to the egg.  Mix well.
3. Turn on skillet: Coat a large skillet with non-stick cooking spray. Heat over medium-high heat.
4. Combine: Add the wet ingredients to the dry.  Stir just until dry ingredients are moistened and incorporated. Do not overmix.
5. Cook: Pour 1⁄4 cup of batter into the hot skillet.  Adjust heat to avoid burning.
6. Flip: When bubbles appear on the top of the batter and the edges are slightly browned, flip the pancakes and cook an additional 2-3 minutes.
7. Enjoy!
Notes
Serving size:  2 4-inch pancakes