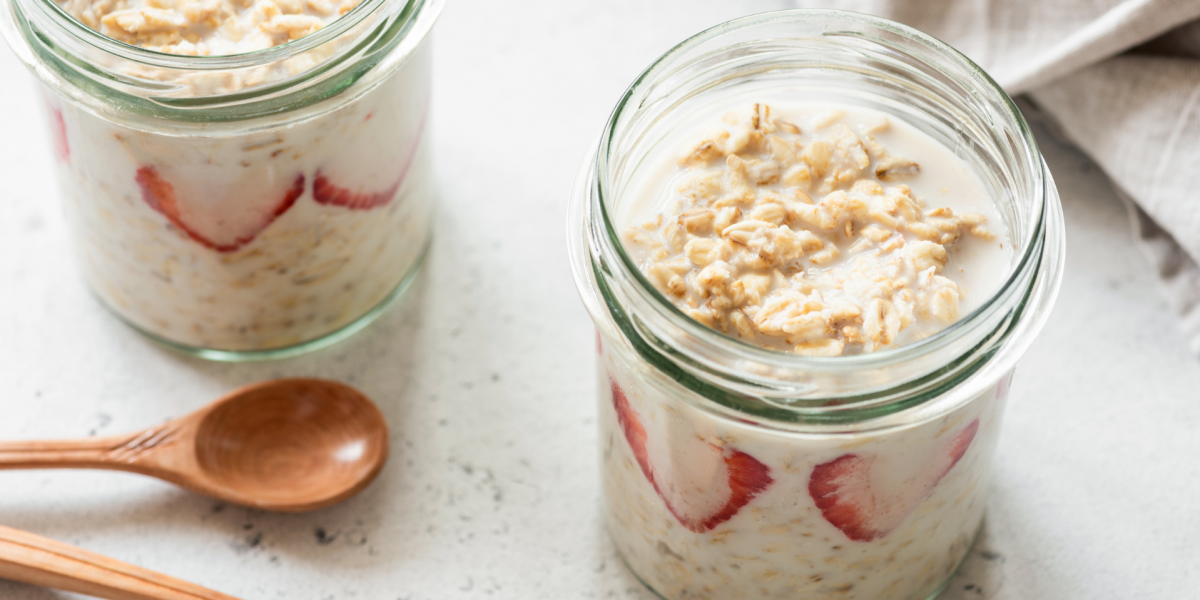 This easy overnight oatmeal is a healthy breakfast that can be made ahead for busy mornings. Oats are high in
fiber, which helps keep you fuller for longer and promotes a healthy digestive system. Bon Appetit!
Preparation time
10 minutes
Ingredients
½ C
milk ((whichever type you prefer))
¼ tsp
vanilla extract (For serving, optional: fresh fruit, sliced almonds, nut butter, chia seeds)
½ tsp
maple syrup or honey
Instructions
1. Combine oats, milk, maple syrup/honey, and vanilla in a mason jar or bowl. Seal with a lid and shake to
mix or stir if using a bowl.
2. Refrigerate overnight or at least 6 hours and up to 4 days.
3. Before serving, stir and add any preferred toppings.
Notes
Notes: Adding 1⁄2 cup of blueberries will give you 2 grams of additional fiber and 8 mg of additional vitamin C.
Adding 1⁄4 cup almonds will increase the protein content by 6 grams and give you a good dose of vitamin E.
Adding 1 Tbsp of chia seeds will increase the fiber content by 3.5 grams and add an additional 2 grams of
protein!
Per Serving: Calories 200, Carbohydrates 35 g, Protein 9 g, Saturated Fat .5 g, Sodium 52 mg, Fiber 4 g, Sugars
8.3 g.