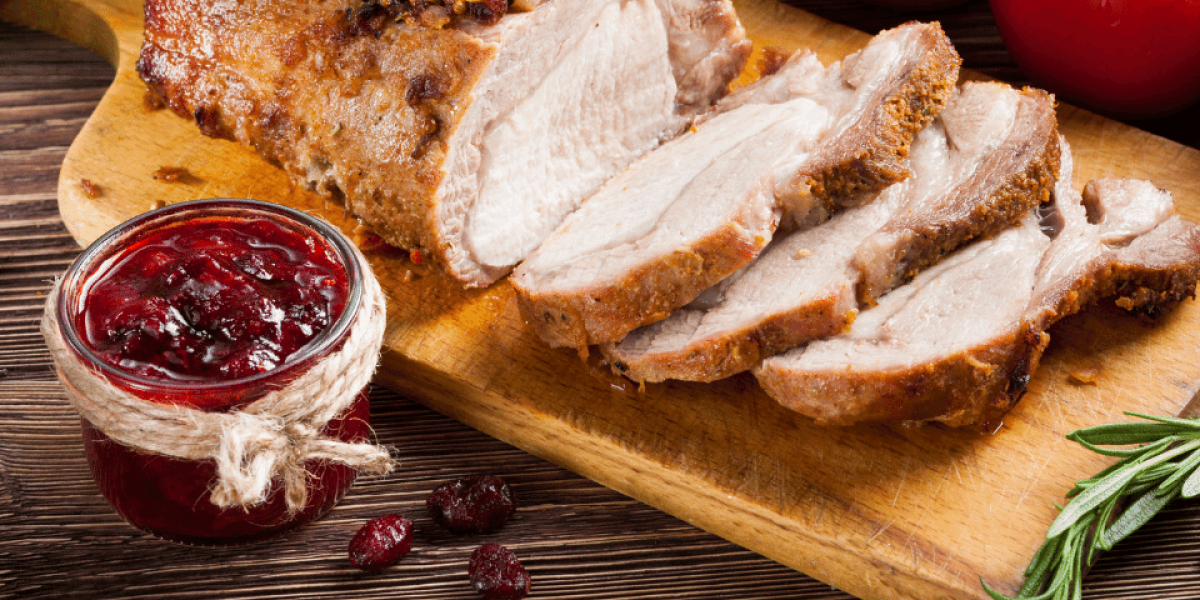 Apples are the perfect complement to pork, and we have bumped up the flavor of the sauce by adding cranberries to make this delicious. You will WOW your friends and family with this easy yet elegant dish that will quickly become the star at the table.
Preparation time
20 minutes
Total time
2 hours, 20 minutes
Ingredients
5 lb
pork loin (boneless)
4 sli
bacon (reduced sodium, sliced into 3/8 thick pieces)
2
leeks (halved lengthwise, rinsed, and sliced into ½ inch thick pieces (dark leaves discarded))
6
apples (medium, peeled, medium dice)
Instructions
1. Preheat oven to 400 F.
2. Heat oil in a large nonstick skillet over medium high heat. Season pork with salt and pepper. Add pork to skillet and brown on all sides, about 8 minutes.
3. Transfer pork to a baking sheet (reserve skillet). Roast 80-90 minutes or until an instant read thermometer reads 155. Remove from oven; transfer pork to plate. Cover with foil.
4. Meanwhile, add bacon to skillet, cook over medium heat until crisp and fat has been released, about 5 minutes. Add leeks and cook, stirring until tender, about 10 minutes. Add remaining ingredients.
5. Bring to a boil; reduce heat and simmer, partially covered, for 30 minutes or until apples and cranberries partially break down and sauce thickens. Discard rosemary.
6. Slice pork and serve with sauce.
Notes
Serving size is 4 oz.
Per Serving - Calories 270, Saturated Fat 3, Sodium 180mg, Added Sugar 2g