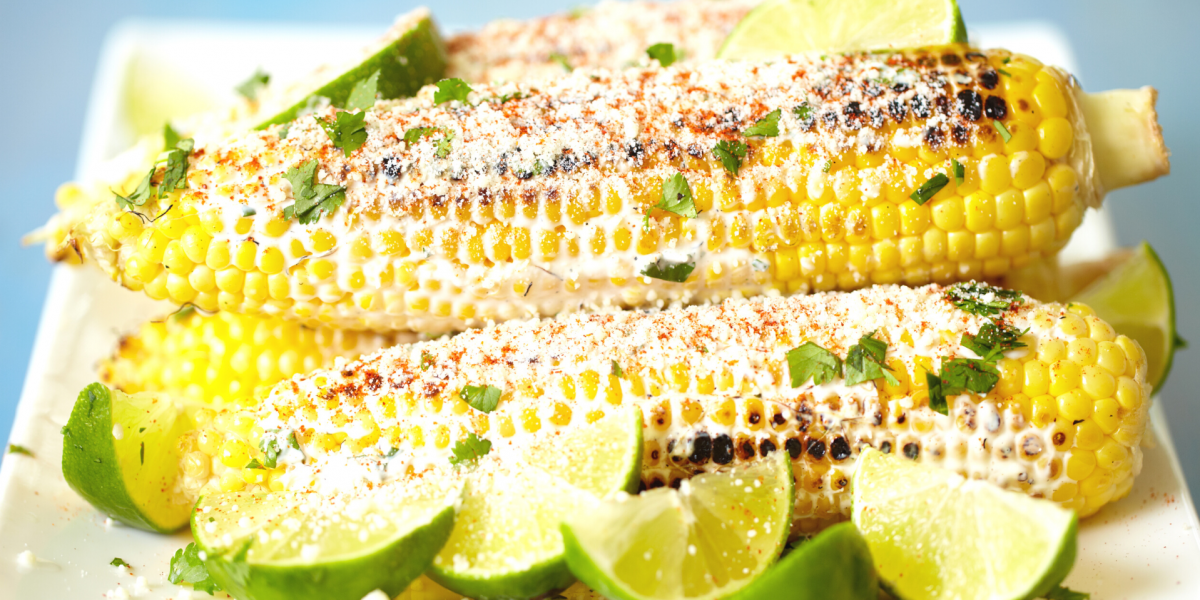 Corn is a favorite of summertime cookouts, and this side dish is a popular choice you will find at outdoor markets while the weather is hot! We have adjusted the recipe a bit to enhance the health benefits and to ensure it is Gluten Free. The fiber in corn helps you stay full for longer; corn is also rich in carotenoids, lutein, and zeaxanthin, which are all great nutrients for eye health.
Preparation time
15 minutes
Ingredients
6
corn on the cob (grilled or boiled)
½ C
mayonnaise (reduced fat)
1 ⅓ C
Cotija cheese (crumbled, or Parmesan cheese)
Instructions
1.    Using a brush, thoroughly coat the cooked corn cob with mayo (or sour cream).

2.    Over a large plate, sprinkle the cotija cheese (or parmesan cheese) on the corn cob to coat, turn the corn cob as you sprinkle to ensure the entire cob is coated. 

3.    Take a pinch of the cayenne pepper and sprinkle it over the corn cob to finish. Add more cayenne pepper as desired. 
 
Source
adapted from Chicano Eats by Esteban Castillo