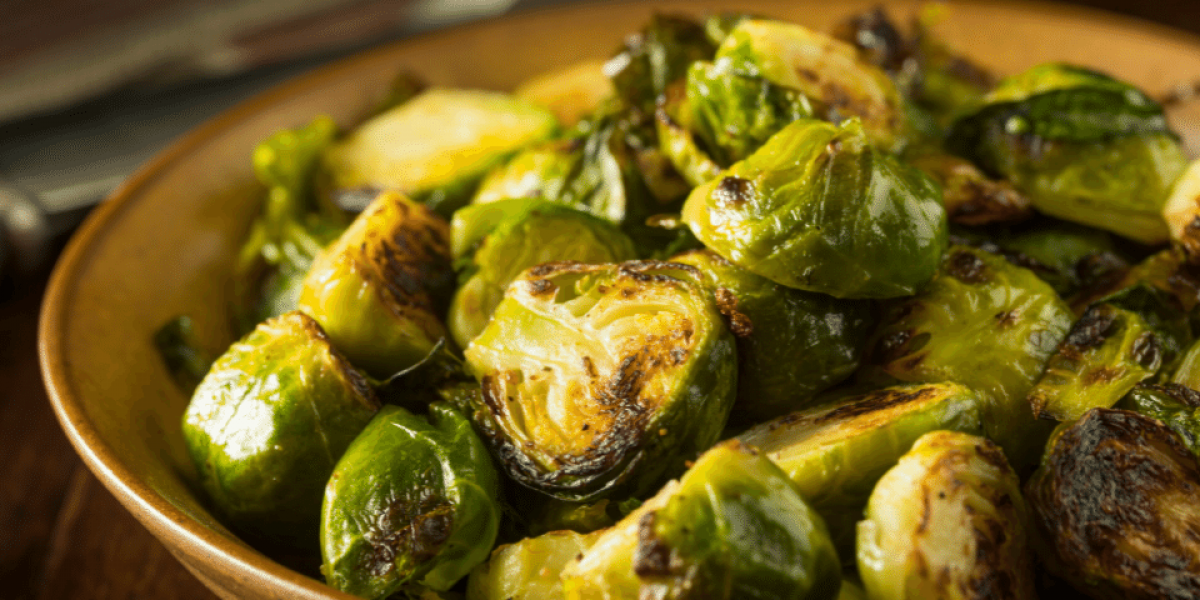 Don't be intimidated by this compact, green vegetable. It might be small, but it is a nutrition powerhouse! Brussels sprouts are loaded with B vitamins, fiber, and vitamin C. This recipe comes together quickly and gives the veggies a crispy and delicious outer layer that will leave even the biggest skeptics wanting more.
Preparation time
5 minutes
Instructions
1. Preheat oven to 375°F
2. Toss together brussels sprouts, oil, and balsamic vinegar, salt, and pepper in an oven-safe dish.
3. Roast in the oven for 15 to 20 minutes, stirring the brussels sprouts after 10 minutes. 
Notes
Per 3/4 cup Serving- Calories 70, Saturated Fat 0g, Sodium 25mg, Added Sugars 0g