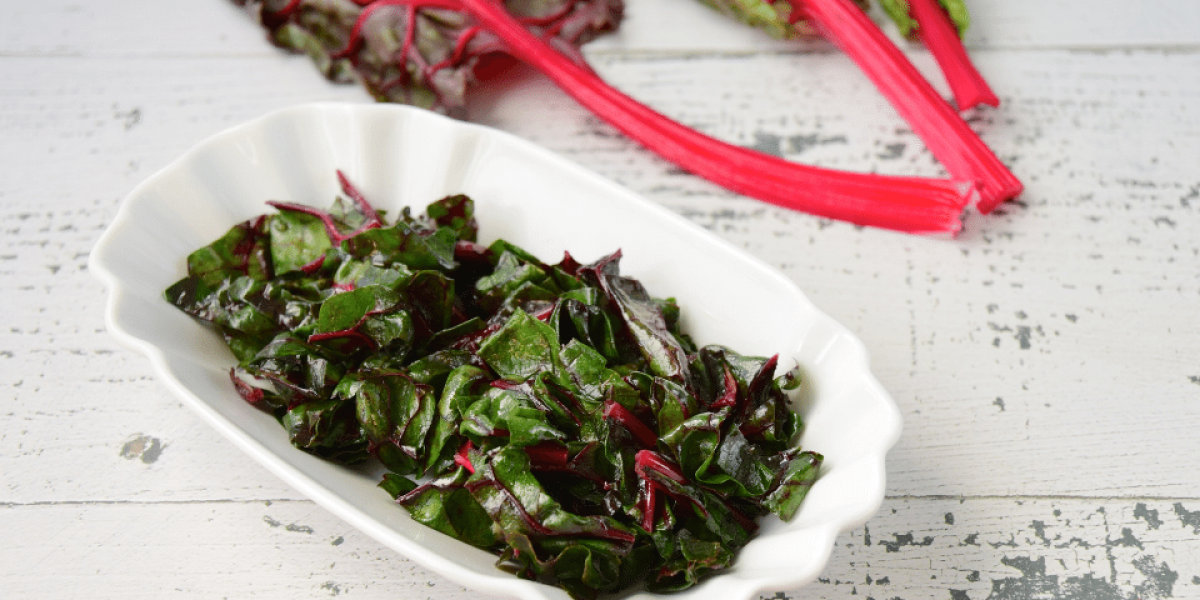 Looking for a new way to eat greens? This recipe comes together in 15 minutes and is rich in Vitamin C, folate, and fiber. Boil a box of pasta while the greens and tomatoes are cooking, and dinner will be on the table in less than 30 minutes!
Preparation time
10 minutes
Ingredients
3 Tbsp
extra virgin olive oil
3 clv
garlic (peeled and chopped)
2 C
cherry or grape tomatoes, halved
1 bn
swiss chard (or other dark, leafy green)
3 Tbsp
fresh basil (chopped)
ground black pepper (to taste)
Instructions
1.    Prep greens: Rinse greens under cold, running water. Drain. Remove ribs, if desired, and chop greens into 3-inch pieces. Set aside in a big bowl. 

2.    Heat olive oil and garlic together over medium-high heat. Sauté garlic until fragrant, about 1 minute.

3.    Add tomatoes, salt, and pepper to taste and turn down heat to medium. Cook tomatoes with garlic until tomatoes start to break down and form a thick, chunky sauce, about 5-10 minutes.

4.    Add chopped greens and cook until greens are wilted and are well-coated by the tomato sauce, about 10 minutes more.

5.    Add basil, if using, taste and adjust for salt and pepper.
 
Notes
This mixture can be added to cooked pasta and topped with grated Parmesan or Romano cheese, or it can be served as a side dish to grilled meats or fish. 
The center ribs of turnip, mustard and Swiss chard can be used in a recipe. Just chop them separately and add them to the sauté pan in the beginning of the cooking process to give them time to fully cook. The center ribs of collard greens and kale should be removed before cooking unless you are using baby kale or baby collards.