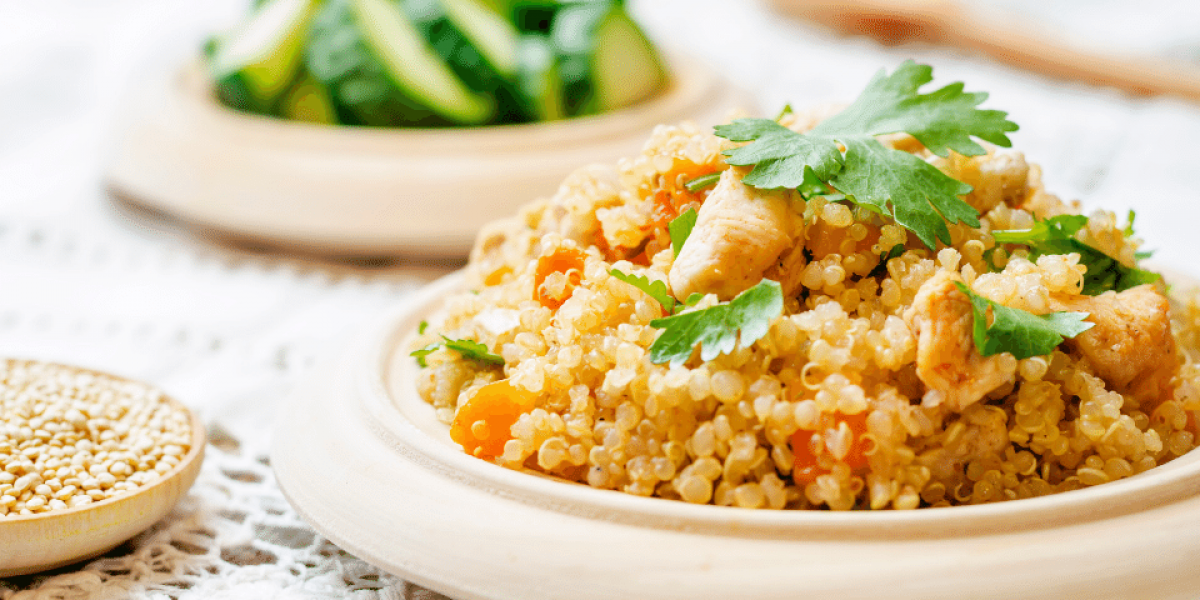 Brighten up any fall day with an autumnal veggie quinoa pilaf. Quinoa, our featured whole grain for the month, is packed with protein, fiber, vitamins, and minerals. This nutritious dish can be served alongside a serving of protein, like a chicken breast or filet of fish, or be the star of the meal when paired with a simple soup or salad. Enjoy!
Preparation time
15 minutes
Instructions
1. Heat oil in a saucepan over medium-high heat. Add onion and cook until translucent. Add carrot and cook 3 minutes more.

2. Stir in quinoa and vegetable broth, and bring to a boil.

3. Reduce to a simmer, cover, and cook 15-20 minutes, or until quinoa is tender and fluffy.

4. Allow quinoa to cool for 5 minutes before tossing together with walnuts and parsley. Serve hot or at room temperature.
 
Notes
Per Serving: Calories 365, Carbohydrates 37 g, Protein 10 g, Saturated Fat 20 g, Sodium 260 mg, Fiber 7 g, Sugars 4.5g
Chef's Note: Leftovers from this recipe can be stored in an air-tight container in the refrigerator for 5-7 days.