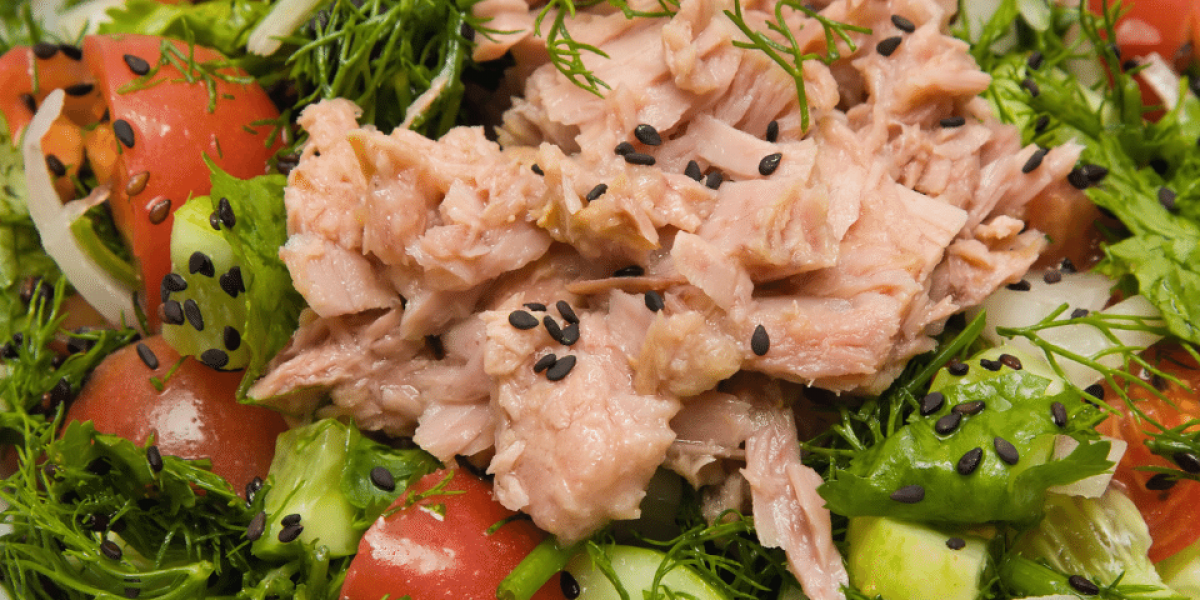 Tired of the traditional mayo-based tuna salad? Then this recipe is for you! Give this lighter, brighter Sesame Tuna Salad a shot. Its key ingredient is sesame oil, which Is known for its savory and deep, nutty undertones. This gives the traditional tuna salad a new taste! Besides its uniquely nutty flavor, sesame oil may have potential health benefits, such as anti-inflammatory and antioxidant properties. Serve it with crackers or cucumber slices or use it to fill lettuce wraps.
Ingredients
2 tsp
soy sauce (e (low sodium))
2 can
canned tuna (5oz. cans chunk light tuna in water.)
Instructions
1. In a small bowl, stir together the soy sauce, toasted sesame oil, brown sugar, and sesame seeds.
2. Drain the tuna well, then add it to a medium bowl. Dice the red bell pepper and slice the green onions. Add the bell pepper and green onion to the bowl with the tuna. (You can serve the other half of the bell pepper as a healthy side to the tuna salad.)
3. Pour the prepared sesame dressing over the tuna and vegetables in the bowl. Carefully fold the ingredients together until everything is coated in dressing. Serve immediately or refrigerate until ready to eat.
Per Serving- Calories: 265, Saturated Fat: 1.9 g, Sodium: 216.8 mg, Sugars: 5.2 g