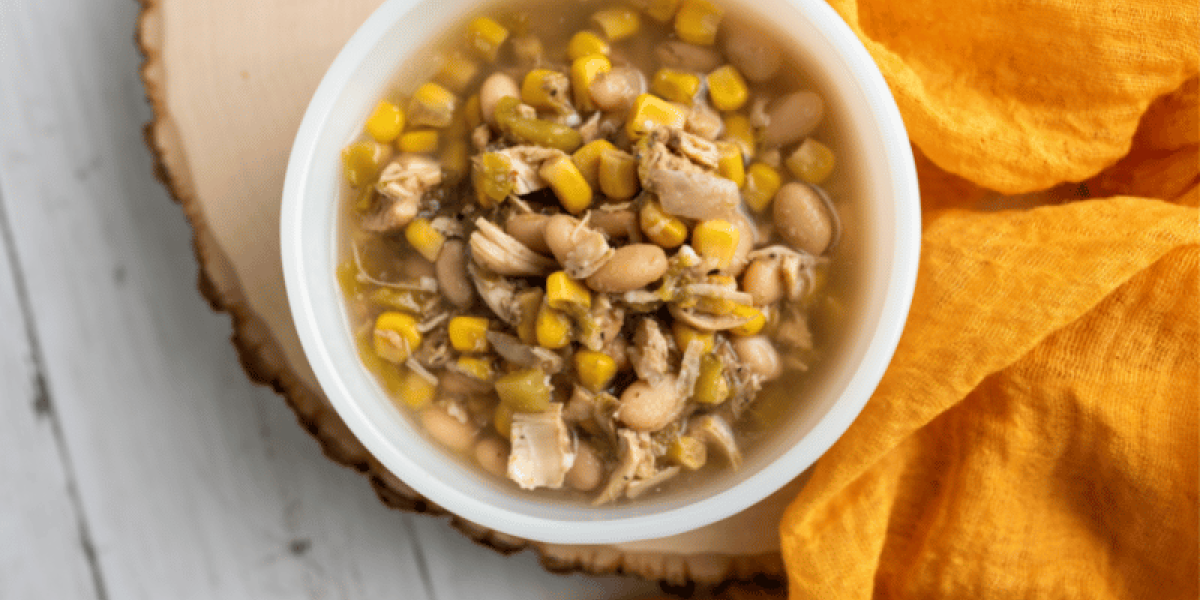 Here is a flavorful dish made with hearty beans, tender chicken, and a rich, creamy broth! This is a great alternative to traditional beef chili.
Preparation time
10 minutes
Ingredients
2 can
low sodium chicken broth (14 oz each)
2 can
cannellini beans (15 oz each)
1 ¼ can
corn (fresh or frozen)
2 ½ C
shredded rotisserie chicken (or leftover chicken, shredded)
ground black pepper (to taste)
Instructions
1.    Heat olive oil in a large pot over medium-high heat. Add onion and sauté for 4 minutes. Add garlic and sauté for 30 more seconds.
2.    Add broth, chiles, and all seasonings, and bring the mixture to a boil. Reduce heat to medium-low and simmer for 15 minutes
3.    Drain and rinse the beans. Measure out 1 cup and transfer to a blender with 1/4 cup of broth from the soup. Blend until smooth.
4.    Add cream cheese, corn, the rest of the whole beans, and blended beans to the soup. Simmer for 5-10 minutes. 
5.    Stir in chicken, fresh lime, and cilantro. Serve with optional toppings listed below.
Optional toppings: Tortilla chips/strips, Monterrey jack cheese, sliced avocado for serving
Notes
Per Serving: Calories 383 kcal, Carbohydrates 35 g, Protein 33 g, Saturated Fat 6 g, Sodium 525 mg, Fiber 12 g, Sugars 5 g 
Source
This recipe was adopted from Cooking Classy.