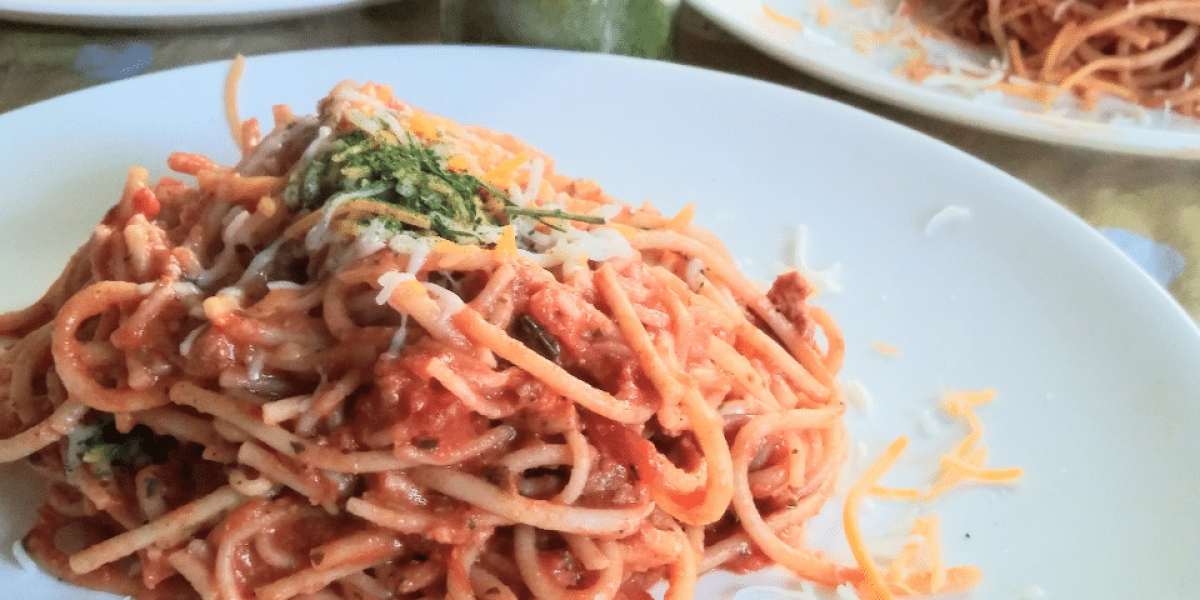 This creamy meat sauce is full of vegetables. When made with whole wheat pasta its a nutrient dense meal and diabetic friendly. 
Ingredients
16 pn
whole wheat spaghetti
½ C
carrot (1 medium, finely chopped)
½ C
celery (2 stalks, finely chopped)
8 oz
mushrooms (finely chopped)
1 Tbsp
Garlic, minced (3 cloves)
1 lb
lean ground beef (or turkey, ground chicken)
1 tsp
dried Italian seasoning
2
diced tomatoes (14.5 oz cans, with liquid)
½ C
low sodium chicken broth
¼ C
fat free evaporated milk
¼ C
Parmesan cheese (grated)
Instructions
1.  Cook the pasta according to the package directions.
2.  In the meantime, heat the oil in a large skillet over medium-high heat. Add the onion, carrot, and celery and cook, stirring a few times, until softened, about 5 minutes. Add the mushrooms and cook until the water they release has evaporated, another 5 to 7 minutes, stirring a few times.
3.  Add the garlic, ground beef, and Italian seasoning and cook until the meat is browned, breaking it up into small pieces as it cooks, about 5 minutes.
4.  Stir in the tomatoes and broth and cook until the sauce is thickened, about another 5 minutes. Stir in the milk and cook for 1 minute more. Season with salt and pepper.
5.  When the pasta is done, drain it, put it back in the pasta pot, add the sauce, and stir the sauce and pasta together. For each serving, sprinkle with Parmesan, and serve.
Notes
Serving size: 1 1/4 cup pasta and sauce
NUTRITION FACTS per Serving: Calories: 290 Carbohydrates: 41 grams Sodium: 132 milligrams Total Fat: 5.5 grams Fiber: 7 grams Protein: 21 grams Cholesterol: 31 milligrams