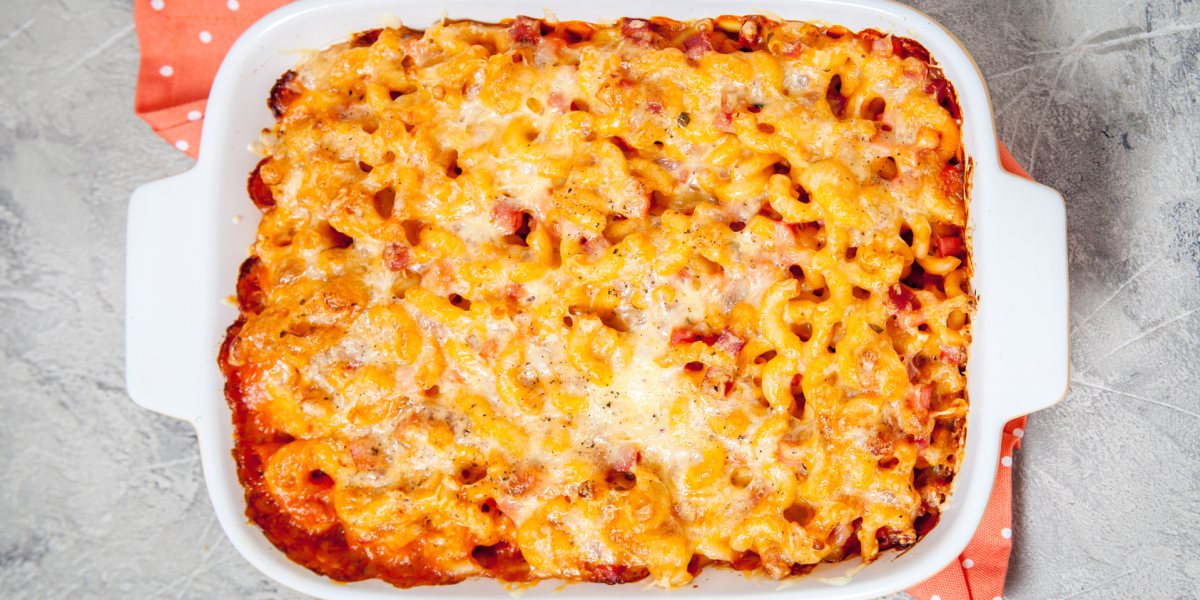 This baked mac and cheese recipe is a spicy spin on the creamy classic! The addition of sausage and veggies, like onions, tomato wedges, and salsa, rounds out a traditionally carb-dense meal to include more protein, vitamins, and fiber. If you are not a fan of heat, feel free to choose a mild salsa.
Preparation time
35 minutes
Total time
1 hour, 10 minutes
Ingredients
12 oz
pasta (Rigatoni or macaroni shaped)
1 lb
bulk sausage (chicken or turkey sausage preferred)
1
16-oz jar medium-hot salsa
4 C
shredded cheese (Monterey Jack or cheddar)
1
tomato, cut into wedges
1
jalapeno (sliced (optional))
cilantro (as garnish, optional)
Instructions
1. Preheat oven to 350o . Spray a 3-quart baking dish lightly with cooking spray and set aside. Cook pasta according to the directions on the package, drain, and set aside.
2. Meanwhile, in a large skillet, warm oil over medium-high heat. Cook sausage and onion until the meat is browned and the onion is soft and translucent. Drain any extra fat from the sausage mixture; return sausage and onion to skillet. Add salsa and stir to combine.
3. In the prepared baking dish, layer half of the pasta, then half of the sausage mixture, then half of the shredded cheese. Repeat the layers.
4.  Bake at 350o for 35 minutes, uncovered, until the cheese is bubbly. Remove from oven and cool for 10 minutes. Top with wedges of tomatoes and jalapeno/cilantro, if using. Serve with additional salsa, if desired.
Notes
Per Serving- Calories 334, Saturated Fat 8.9g, Sodium 710mg, Total Sugars 3.2g.