Help Beyond Hunger meet the challenge to raise $100,000 this April. This April your gift's impact is doubled thanks to a match from the Challenge Corp a group of local philanthropists and friends of Beyond Hunger. That means for every dollar you donate Beyond Hunger can provide 6 meals for people who need them.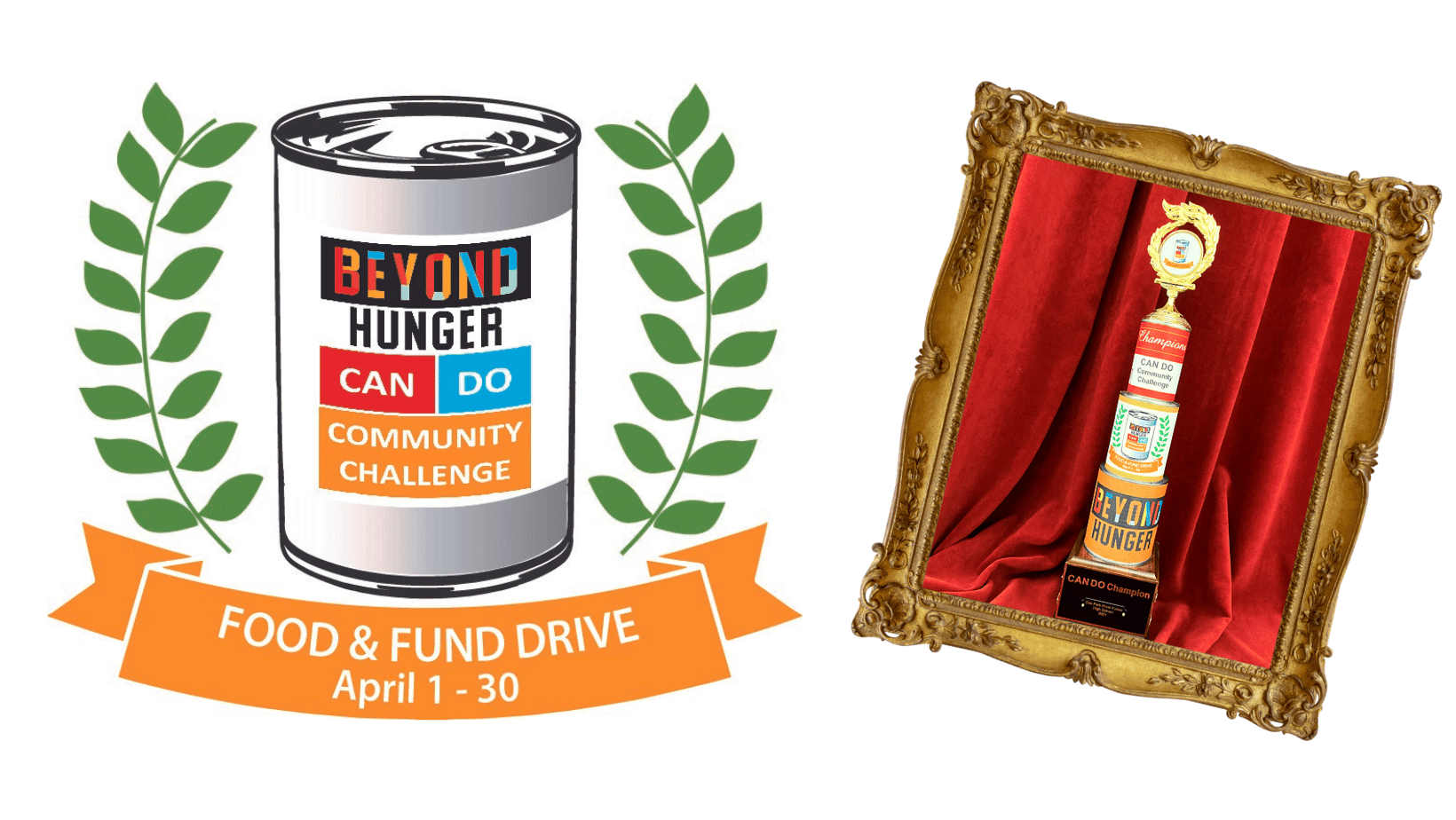 Beyond Hunger's CAN DO Community Challenge is a local hunger relief campaign during the month of April designed to heighten awareness about local food and nutrition security. The Challenge encourages schools, organizations, businesses, and individuals to become more involved with Beyond Hunger by participating in a fun, community-wide competition.  

We're excited that for the first time, we have a $100,000 matching challenge from the Challenge Corp. and Friends of Beyond Hunger, a group of involved community members. This match enormously impacts local families as every dollar you donate is doubled!
Students and families at area schools have been busy spreading awareness about the importance of equitable access to nutritious foods.  As part of the CAN DO Challenge school competition many students created videos that feature Beyond Hunger Healthy Recipes.