countdown to the can do challenge: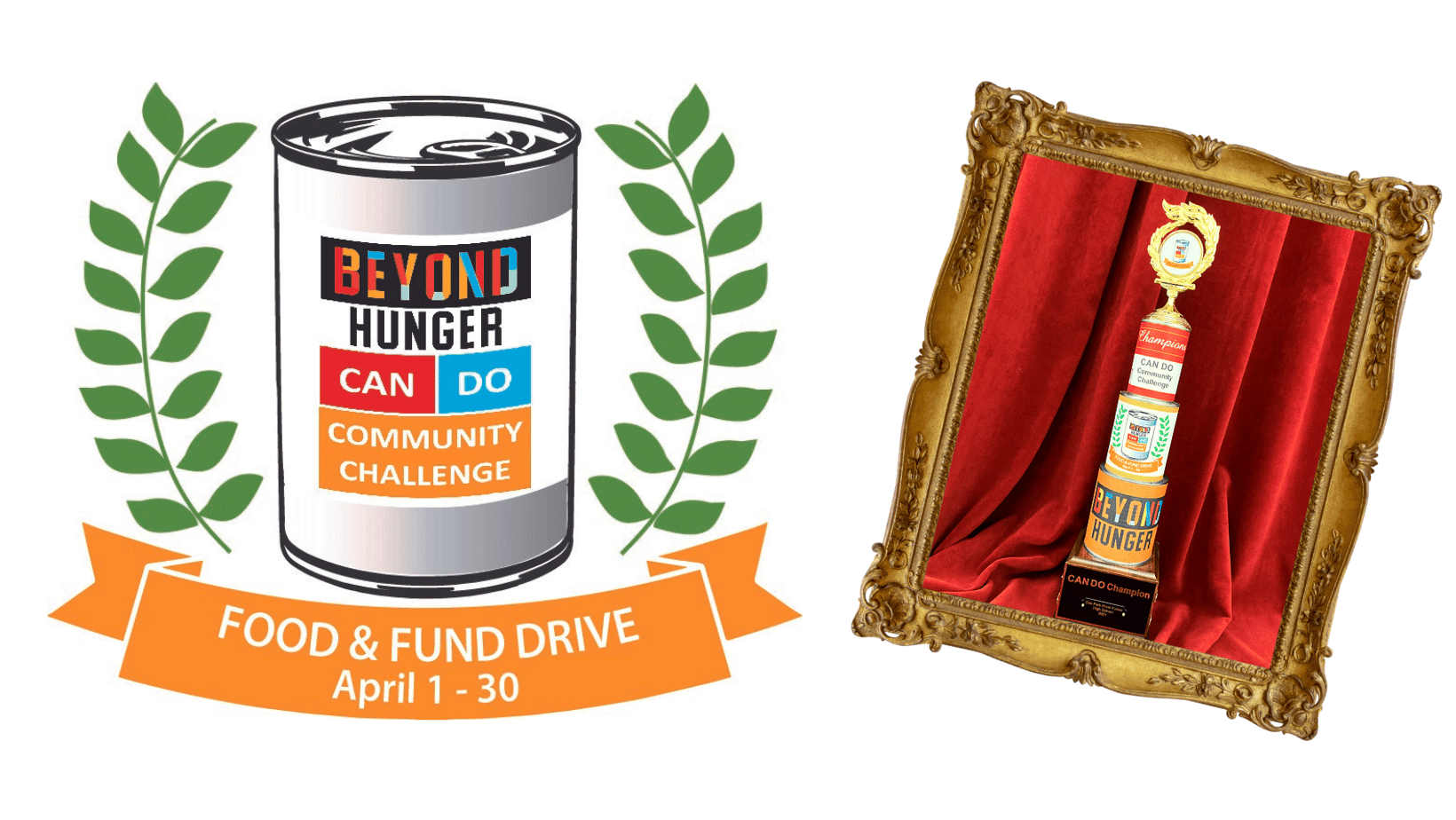 Beyond Hunger's CAN DO Community Challenge is a local hunger relief campaign during the month of April designed to heighten awareness about local food and nutrition security. The Challenge encourages schools, organizations, businesses and individuals to become more involved with Beyond Hunger by participating in a fun, community wide competition.  

We're excited that for the first time we have a $100,000 matching challenge from the Challenge Corp. and Friends of Beyond Hunger, a group of involved community members. This match makes an enormous impact for local families as every dollar you donate is doubled!