Back to top
Beyond Hunger COVID-19 Policy Response July 2021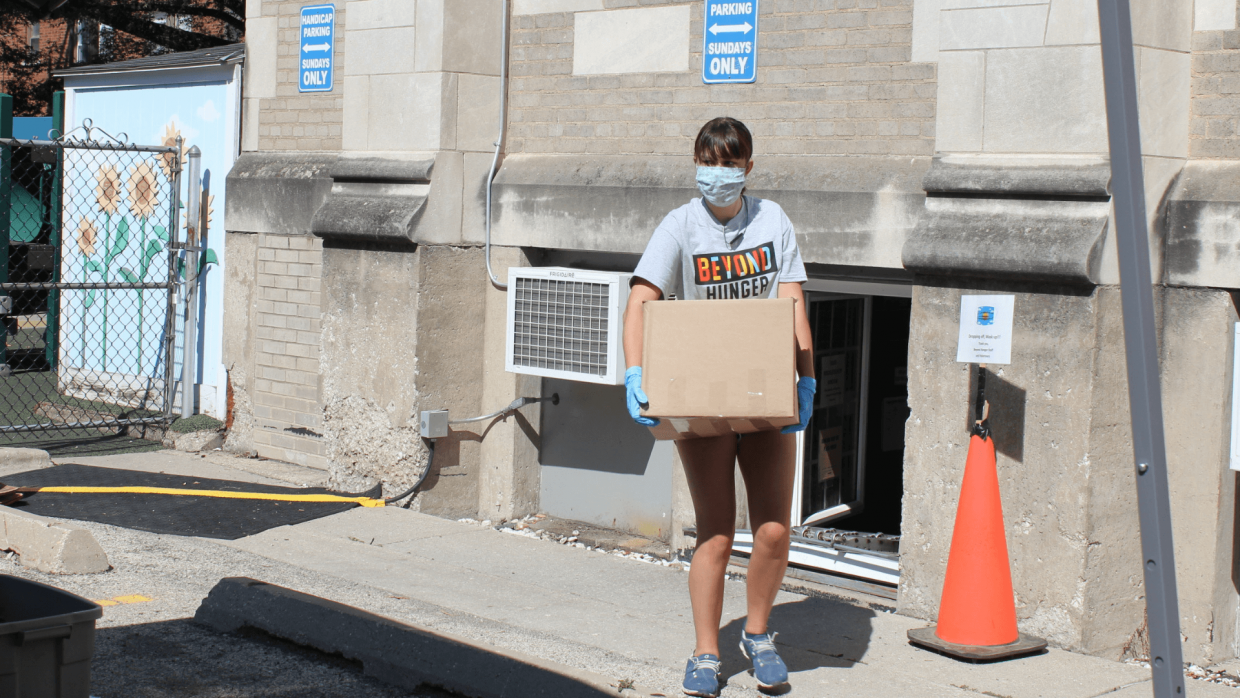 As an essential organization we have remained open throughout the pandemic to meet the emergency food needs of our community. We have also followed the scientific advice of the CDC and our local health authorities in implementing suggested COVID-19 policy. We will continue to do so. In response to recent updates from the CDC, and as the State of Illinois remains at Phase 5 and in consideration of Oak Park's lower vaccine rate as compared to neighboring communities, we have made some adjustments to our current COVID-19 mitigation efforts.
Here is what you can expect from Beyond Hunger during this time of transition:         
When arriving or engaging with the public our volunteers and staff will continue to wear masks until the Oak Park Health Department and the City of Chicago indicates that masks are no longer necessary for Healthcare Settings. 

We are reminding our volunteers and team to stay home if feeling ill, including minor cold symptoms.

We will continue to operate our drive-through food distribution and offer a pedestrian pantry for those who do not choose to drive.

We require that all visitors and volunteers wash or sanitize their hands upon arrival.

As is our normal protocol, we will sanitize and clean common surfaces throughout the day.

We have lessened our mask restriction for our internal offices - fully vaccinated staff are permitted to work without their masks when in their internal offices with other fully vaccinated individuals. While our staff is fully vaccinated, an intern or temporary staff member who is not fully vaccinated will be required to wear a mask. If meeting indoors, all members of that meeting will wear masks. If any one person is not vaccinated, we as a team will defer to the highest amount of precaution to limit the spread of COVID-19.

We will continue to follow the CDC guidelines for room occupancy levels and limit work site attendance. This is currently at 60%.  However, vaccinated employees do not count against this limit.

Fully vaccinated team members or volunteers who test positive for COVID and may be asymptomatic will remain at home for 7 days in accordance with CDC recommendations. 
Our vigilance in following the scientific advice of medical professionals has kept Beyond Hunger open and kept our team safe. In the past year our staff has remained infection free. We are now 100% vaccinated. Beyond Hunger will continue to advocate strongly for all community members to get vaccinated and follow public health guidelines to mask and social distance while in public as regulations are gradually rolled back.   
For CDC public health recommendations for fully vaccinated individuals click here.