Play!
During the month of September we have created some great, family-friendly virtual and drive-in events.  Participate in our Hunger Action Bingo for the chance to win some Beyond Hunger swag (while supplies last).  More details are below and on our event page.  
BINGO BINGO BINGO! 
Play Hunger Action Month Bingo!  Each square has a variety of ways you can take action and spread awareness about hunger in your community.   Save this virtual card: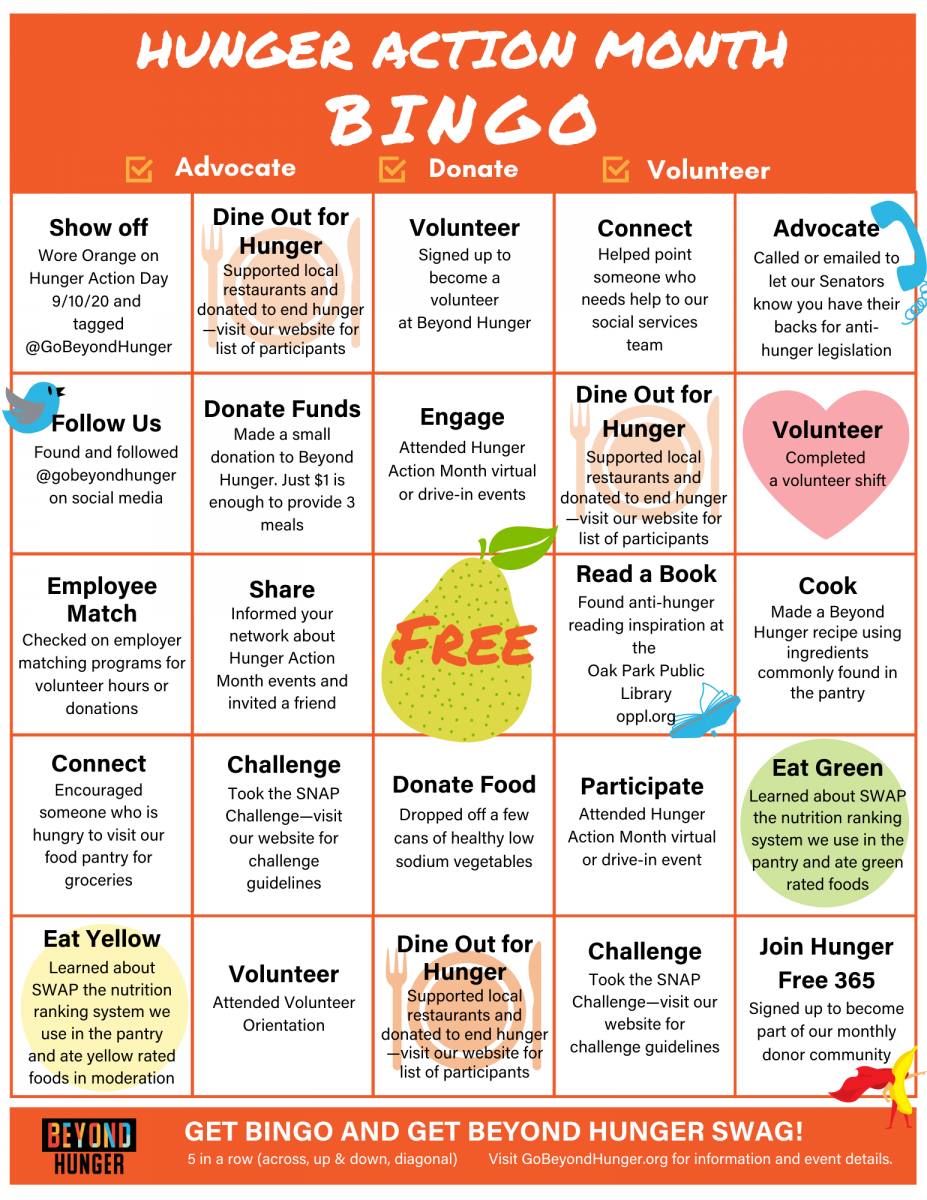 Or download and print the pdf: BINGO CARD PDF
Be sure to share your progress on social (tag @GoBeyondHunger)!  When you get Bingo, please email a picture of your completed card to Lauren and we will be in touch with more details about your swag.  
MORE BINGO!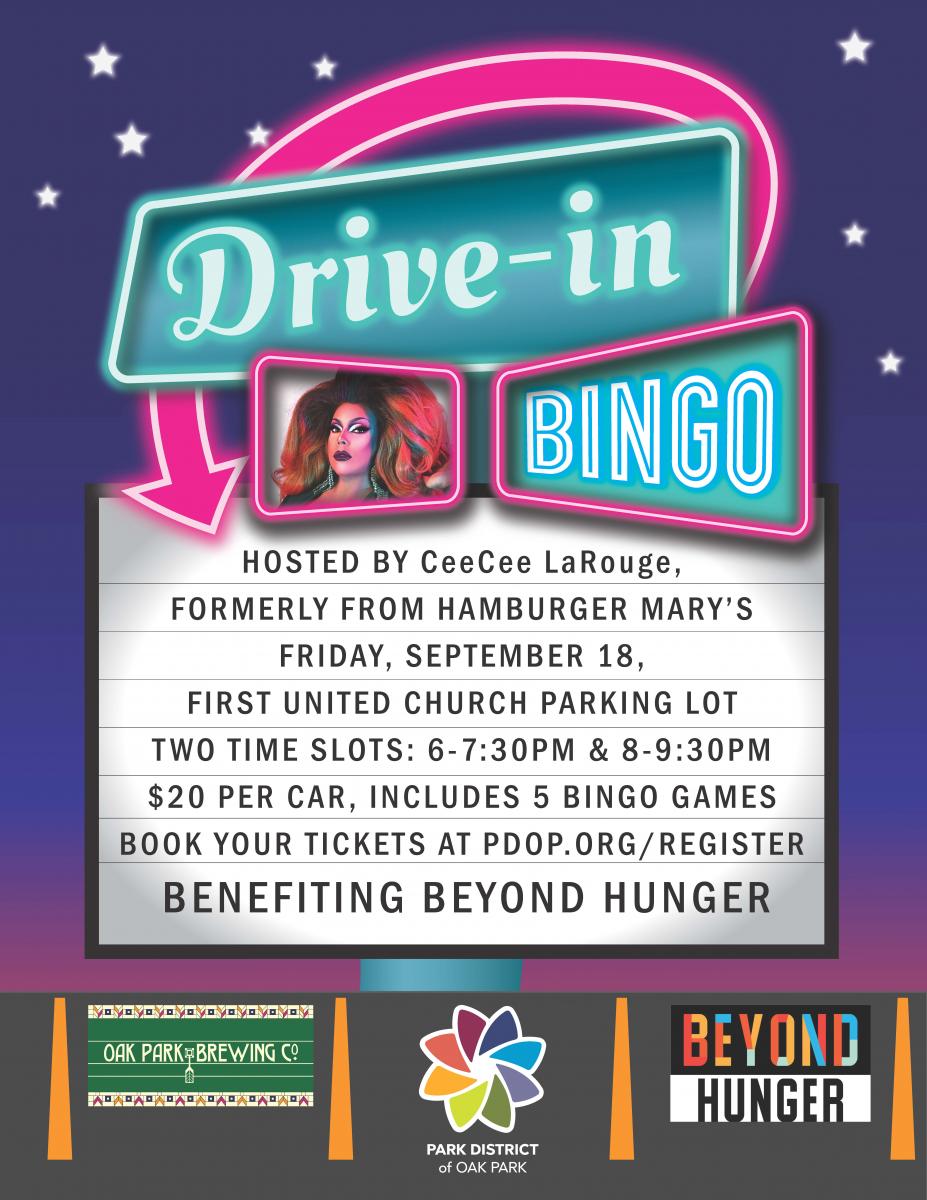 Join Beyond Hunger and the Park District of Oak Park at the first ever Drive-in Hambingo on Friday, September 18th.   Registration required and spaces limited to maintain social distance.  Register through the Park District of Oak Park.  Cost is $20 per car which includes 1 BINGO card and you can purchase additional cards at registration online or on site when you arrive.  There will be 5 games of Bingo for each time slot and fun prizes for winners! 
Register for 6 PM BINGO Register for 8 PM BINGO
This Drive-In Bingo will have some extra family friendly pizazz as our bingo games will be hosted by none other than CeeCee LaRouge, formerly of Hamburger Mary's in Oak Park!  Want to add dinner?  You can pre-order dinner from Oak Park Brewery (no beer sales allowed) and they will deliver your order when you arrive.  The Park District will send you a special link for the their menu for this event!  Proceeds benefit Beyond Hunger.