Back to top
A World of Flavors: National Nutrition Month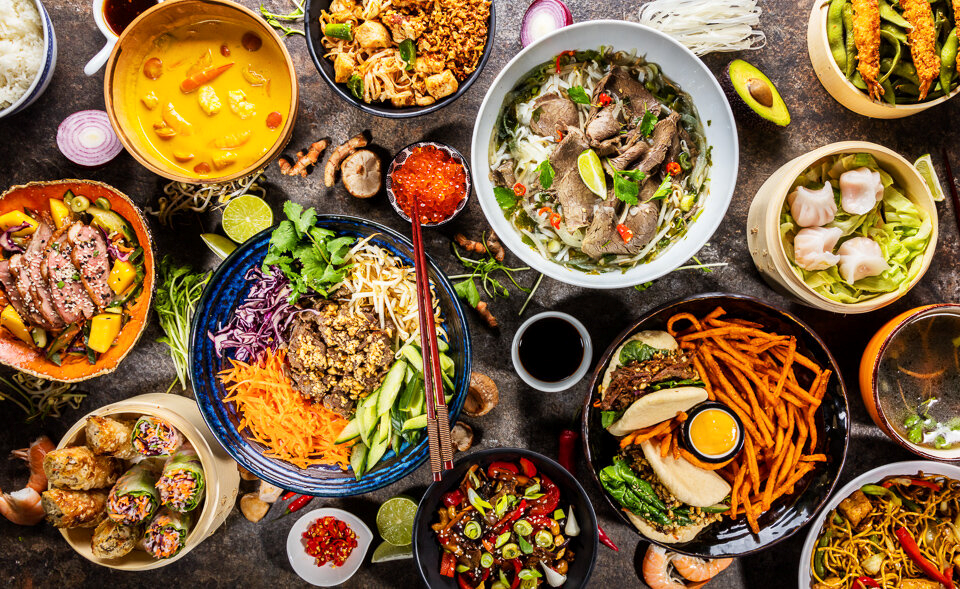 This March, along with the Academy of Nutrition and Dietetics, we'll be celebrating National Nutrition Month by featuring a "World of Flavors". 
Join us and integrate a variety of nourishing foods, seasonings, and colors onto your plate while preparing your favorite cultural dishes and observing traditions.

Our cultural traditions often focus on the foods we eat, the foods we share with each other.  When we share a plate with a friend or neighbor, we share a bit of our home and traditions. We can celebrate global diversity through the different colors, flavors and textures in the varying meals we prepare.
 We've curated some delicious cultural recipes from around the globe packed with flavor, taste and appeal.  
Enjoy! | Buon appetito | Geniet jou ete | Jabulela ukudla kwakho
North American cuisine incorporates a variety of cultures and flavors from numerous countries. Countries include Canada, the United States, Honduras, Mexico, the Dominican Republic and much more. 
South American cuisine includes staple foods such as corn, potatoes, peppers, tropical fruit, queso fresco, and yucca. Modern day South America incorporates Nuevo Latino cuisine, a combination of classic Latin flavors and seasonings. 
Traditional African cuisine includes a variety of foods and flavors. West Africa typically incorporates fermented beans, dried fish and shrimp. Staple ingredients include cassava, sweet potatoes, and black-eyed peas. North Africa includes dishes with couscous, and spices such as cumin and cinnamon. East Africa incorporates teff.
This region of the world has many similarities. Japan, China, and Korea all incorporate rice as a staple ingredient in their cultural dishes. However, the differences seen in these countries include spices, way meat is prepared, and varying cooking methods.
There are numerous middle eastern countries that contribute to the variety of vast flavors and spices in cultural dishes. Dishes are typically full of aroma, contain many species, nuts, and olive oil. Foods typically incorporated in cultural dishes include mutton, lamb, and goat along with dates, fava beans, and chickpeas. 
In southeast Asia where Thailand is located, common ingredients are rice and vegetables. Thailand is influenced by the flavors and ingredients in China. India includes dishes that contain spicy foods, vegetables, sauces that are yogurt based, and curry.
European dishes tend to be hearty, comforting and filling dishes. The influence of many cultures blending together creates diversity and versatility in European dishes. 
Cuisine from the West Indies or the Caribbean includes savory dishes, spices, bread, fish, and coconut milk. Popular seasonings include sazon, curry, and jerk. One will find Spanish, Dutch, French, and English influences in Caribbean cuisine.