Back to top
Whole Grain Sampling Day Recipes #SampleWholeGrains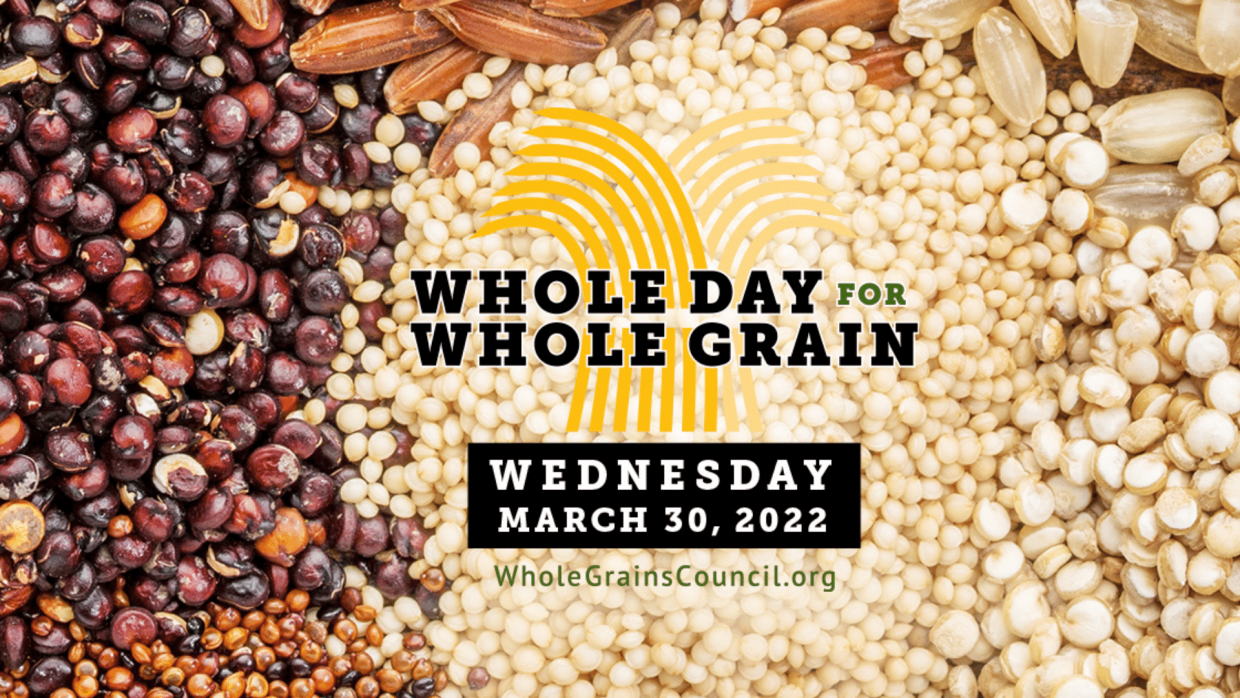 Why do we celebrate Whole Grain Sampling Day? 
We focus on the link between nutrition and health at Beyond Hunger—providing healthy foods, fresh produce and high quality protein so that families and individuals can have the nutrition they need to lead healthy lives. Whole grains are an important source of fiber and other nutrients and help lower rates of heart disease, stroke, and other chronic diseases.

Part of our commitment to ending food and nutrition insecurity begins with our Nutrition and Health Education Program led by Nutrition Education Coordinators and Dietitians Maria Delis, RD LDN and Brianne Kellogg, MS RDN LDN. Bri and Maria offer Nutrition Education and Cooking Classes. They oversee our SWAP program, a stoplight nutrition ranking program designed help increase the supply and demand for healthy food in food banks and pantries. And they work with area colleges and universities to provide Dietetic and Nutrition students with an important introduction to Community Nutrition efforts.

Today, for Whole Grain Sampling Day, our Nutrition Education team including our Dietetic Interns from Dominican University and University of Illinois Chicago, got into the spirit of #samplingwholegrains in a big way.  "It was really fun to take an international spin on the topic and learn something new, which is what this organization aims to do with Whole Grains. It's not just brown rice and whole wheat pasta and bread!" —Maria Delis, RD LDN
To get us started for a day all about whole grains we have a quick video from Bri—a fun twist of what someone might have learned during one of our grocery store tours.
Which food is whole grain?
Thekra Hweih, UIC Dietetic Intern, cooked Burbara, a Middle Eastern delicious whole wheat dessert dish.  Watch Thekra make Burbara Find the recipe here.
Annually on the fourth of December, Eastern Christians in Palestine, Jordan, Lebanon, and Syria prepare this nutritious dessert in honor of Saint Barbara, executed by her father, a roman pagan king. This recipe symbolizes her escape journey as she hid in wheat fields and is also prepared for celebrating a child's first tooth. The recipe uses whole wheat berries or cracked wheat (coarse bulgur), an excellent source of fiber and a great source of minerals such as manganese, copper, and zinc. 
Ashley Patel, Dominican Dietetic Intern, made Rotli, a South Asian flatbread that pairs perfectly with her recipe for Egg Curry.  Watch Ashley make Rotli Find the recipe here.
Maria Delis, Nutrition Education Coordinator and Dietitian made two dishes:  Trahana with Leeks, Onions, and Tomatoesand Bulgur and Chickpea Pilaf 
Trahana is a food that is unique to the Balkans, Greece, Turkey and the Middle East and it goes by different names depending on the country. Although you can easily find it at Pete's, Caputo's and Mediterranean markets, it would never be included on a menu at a Greek restaurant, so it is unknown to most people. It is a staple in every kitchen in Greece, often eaten when one wants something simple and easy to make. It is usually eaten for breakfast or as a light dinner meal. Maria's mom still makes trahana the old-fashioned way; boiling cracked bulgur with milk until soft and laying it out in the sun covered with a muslin cloth to dry. After drying, it is passed through a sieve and the trahana resembles couscous. It can then be stored in jars and used the whole year in different recipes. 
Maria grew up not quite loving Trahana, but as an adult, now, appreciates the ingenuity of how poor cultures maximized the season's bounty to nourish themselves in the cold winter months when food and milk was scarce. She made this recipe for the first time for Whole Grain Sampling Day and can't believe what she's been missing all these years. 
 
Experiment with these other whole grain recipes:
Whole Wheat Spaghetti with Broccoli and Cauliflower